our breathtaking newsletter
Weekly gloriousness sent to your inbox.
Wednesday, April 25th - 6:30 PM-8:30 PM

DERF Happy Hour
Keep checking back here to find out where the next DERF Happy Hour will be!
DEAR EKE - Will joining a band help me get more women?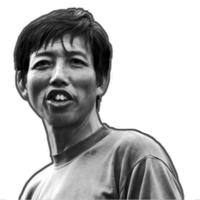 EKE SAY - Yes Eke strongly believe womens love mans who have music nature. The rythims of musics make womens have desiring feeling to be with mans. If mans play the musics of the heart, womens loses of all controls of selfs. Eke in great music band in my country of Malaysia. Eke band called, 妇女爱的男子在带 爱的男子 which means, "Malaysian Version of Jonas Brothers". When the womens hear our band music they melt with loving feelings.

Because womens all over world feel deeply in loves with Jonas Brothers, mans should name band to sounds like Jones Brothers. Before mans start to sings, you should introduction of band and say, "We are great band almost same as Jones Brothers band. You have loving feelings for us now?" This make womens scream for desirious touching of band. If womans try to come on stage to touch mans you can taze womens to keep proper controls. Sometime womens may be crazy and take off clothings. In my country of Malaysia womens cannot removal of clothing or will get harsh beatings from police mans and husbands.

If womens ask if you are really Jones Brothers you must tell them you are first Jones Brothers. Say other Jones Brothers got idea from you. This will make womans melting with great passion. In my country of Malaysia there are many bands that say they are Jonas Brothers but Eke carry special ID card that say I am first Jones Brother. Eke show many womans special ID and womans melt with great strong feelings of loving.
Parties, concerts, nightlife, benefits, art, wine, sports, theater, and more.
Wednesday Apr 25
Wild About Wine
Thursday Apr 26
Tunes & Blooms FREE concert series
Thursday May 3
Tunes & Blooms FREE concert series
More Events»