our breathtaking newsletter
Weekly gloriousness sent to your inbox.
Saturday, May 26th - 1:00 PM-1:00 PM

DERF Happy Hour
Keep checking back here to find out where the next DERF Happy Hour will be!
DEAR EKE - I am dating two women and I don't know which one to pick. Help!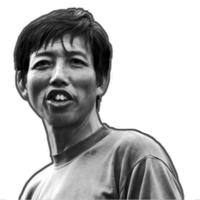 EKE SAY - Yes Eke know much about the love of two womens. Is very difficults now to have two womens to give loving feeling.

In my country of Malaysia Eke have many womens to choose because Eke own many chickens to give to womens. You must choose woman who appreciate chicken more than other womens. Man can test women desire of chicken with test of chicken hanged from string and woman who jump highest to get chicken is strongest and best woman for man. This test work many time for Eke.

Eke now have strongest wife who can get food for Eke all days. Eke say other tests too. Letting womans chase chickens can test how fast womans can be if must catch food. Also test womens by ask womens difficult question of politic. This good test of womans intelligent. But Eke never pick women who is smarter than Eke because women might trick Eke and take chicken away.
Parties, concerts, nightlife, benefits, art, wine, sports, theater, and more.
Friday May 25
Cincy Fringe Festival
Saturday May 26
Taste of Cincinnati
Friday Jun 1
Bunbury Music Festival
More Events»