our breathtaking newsletter
Weekly gloriousness sent to your inbox.
Saturday, June 23rd - 7:30 AM-12:00 AM

DERF Happy Hour
Keep checking back here to find out where the next DERF Happy Hour will be!
DEAR EKE: How can I survive in these tough economic times?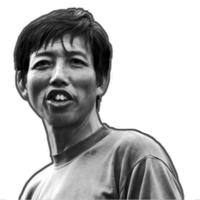 EKE SAY: Eke also afraid. Yes, first I was afraid. I was petrified. Kept thinking I could never live without you by my side. But I spent so many nights thinking how you did me wrong.

But these wordings from GLoria Gainor not help to make future ways to be full of prosperous. You need many money for when young people come to take the advantages of your feebleness. When time get hard in my country of Malaysia we say that time get tough but tough find victory through many sword weapon and many canned goods.

You must find time opportunity to take cans of tuna food from store and place in mysterious place only you know. When the last of your chickens is found beak up in grave of soup pot, there will be way to make your hunger happy.

Until the time come, make your chickens and wives stay all the closer and work all the harder. They must make many hours in the fields and they must gather plants and do any services for others that will make you wealth. Chicken is loyal and true and perform these deeds not thinking of self, but wives sometimes not so much.

You will be prosper and be well when all other fail and roll through town without clothing on back of garbage cart. Nude garbage cart rolling fun when you want to do it, not fun when you have no choice.

Then Eke say to self, "Oh no, not I. I will survive. As long as I know how to love. I know I will stay alive. I've got all my life to live. I've got all my love to give and I'll survive. I will survive

Start now with full time watching chickens and wives and make you rich with tuna cans. When the young come to you in old age and try to roust you of your earnings, you will have much to give. Or you will have much to give to someone who will smite the young with great force. Happy both ways for you!
Parties, concerts, nightlife, benefits, art, wine, sports, theater, and more.
Saturday Jun 23
Hyde Park Blast
Sunday Jun 24
Hype Park Blast
Thursday Jul 12
TEDxCincinnati Main Stage Event 2015: Accelerate
More Events»