our breathtaking newsletter
Weekly gloriousness sent to your inbox.
Thursday, April 2nd - 6:00 PM-8:30 PM

DERF Happy Hour
Keep checking back here to find out where the next DERF Happy Hour will be!
DEAR EKE Ė Are you enjoying the menís NCAA basketball tournament?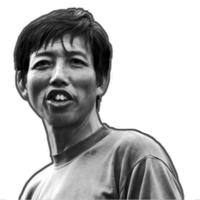 EKE SAY - Yes Eke like basketball very much. But Eke say game could improve if baskets made bigger so players stop missing so much.

In Eke country of Malaysia, many mens play same game except instead of throw ball in net, we throw fish in dumpster behind restaurant. Game is called, 妇女爱的 男子在带, which means, Throw Fish in Dumpster. All of Malaysia love playing Throw Fish in Dumpster. Eke considered one of best Throw Fish in Dumpster players in all of Malaysia. Eke considered the Malaysian Michael Jordan of Throw Fish in Dumpster.

Last year Eke team get number one seed in Throw Fish in Dumpster Tournament. Then Eke team make it to final four and then win whole tournament. Our coach, Mr. John Calimari, was very proud of us and paid us lots of money just like Kentucky Wildcat players get paid lots of money during season.

Eke was high scorer during final game which make Eke famous in Malaysia. Eke picture on magazine covers in front of dumpster with Nike logo. Nike give Eke lots of free fish to practice with for next year.


Parties, concerts, nightlife, benefits, art, wine, sports, theater, and more.
Thursday Apr 2
Tunes & Blooms FREE concert series
Monday Apr 6
Opening Day and Findlay Market Parade
Wednesday Apr 8
Cincinnati Flower Show
More Events»