our breathtaking newsletter
Weekly gloriousness sent to your inbox.
Sunday, January 26th - 11:00 AM-5:00 PM

DERF Happy Hour
Keep checking back here to find out where the next DERF Happy Hour will be!
BATHROOM ATTENDANT CAREER TALK
DEAR BATHROOM GUY - If Bathroom Attendants went on strike would people stop using the bathroom?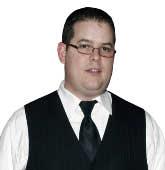 Yes. I have seen many studies that indicate most people would stop using the bathroom for as long as possible if there was a Bathroom Attendant strike. People are very loyal to their bathroom attendant. This fact gives Bathroom Attendants a lot of power. If the bathroom industry ever begins to mistreat it's workers, we have the power to bring the industry to its knees.

Because of my high profile in the business, many people who work in the bathroom industry have sought my assistance in resolving employment disputes. Up to this point I have never recommended a strike. I have always found a way to negotiate terms that are beneficial to both sides. I believe in honest…
Full Story»
|

Email To Friend
|
About Matt Drenim

Matt comes from a long line of bathroom industry professionals. His father was a Bathroom Attendant as was his father before him. Matt's blog answers all questons for people interested in exploring career options in the the vibrant bathroom industry.
Parties, concerts, nightlife, benefits, art, wine, sports, theater, and more.
Sunday Jan 26
Pedaling for Paws
Sunday Jan 26
Cincinnati Travel, Sports & Boat Show
Saturday Feb 1
Winter Bonanza 2
More Events»