our breathtaking newsletter
Weekly gloriousness sent to your inbox.
Thursday, April 2nd - 6:00 PM-8:30 PM

DERF Happy Hour
Keep checking back here to find out where the next DERF Happy Hour will be!
BATHROOM ATTENDANT CAREER TALK
Dear Bathroom Guy: Have you seen the new hand dryers from Dyson? Those things are powerful and amazing! I'll never use a hand towel again!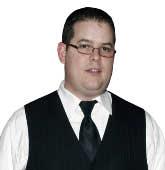 Well, it looks like I'm getting hate mail now. No big deal. I realize that people only attack when they are jealous or frightened. Or maybe this mail is just a practical joke from one of my fun loving colleagues in the industry.
As a bathroom attendant, I am no stranger to the occasional joke or goof. I've seen it all over the years: Chuck E Cheese tokens in my tip tray, laxatives in my coffee, fake vomit on the floor, real vomit on the floor...yep, the world is full of jokesters.
But one thing that is not a joke is the way I feel about bathroom hand dryers. I'm going to try and put my emotions aside and explain this issue in a clear, rational way.
Nothing is more…
Full Story»
|

Email To Friend
|
About Matt Drenim

Matt comes from a long line of bathroom industry professionals. His father was a Bathroom Attendant as was his father before him. Matt's blog answers all questons for people interested in exploring career options in the the vibrant bathroom industry.
Parties, concerts, nightlife, benefits, art, wine, sports, theater, and more.
Thursday Apr 2
Tunes & Blooms FREE concert series
Monday Apr 6
Opening Day and Findlay Market Parade
Wednesday Apr 8
Cincinnati Flower Show
More Events»