our breathtaking newsletter
Weekly gloriousness sent to your inbox.
Saturday, June 23rd - 7:30 AM-12:00 AM

DERF Happy Hour
Keep checking back here to find out where the next DERF Happy Hour will be!
BATHROOM ATTENDANT CAREER TALK
Are your kids looking forward to "Bring Your Child to Work Day"?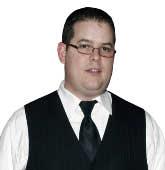 By Matt Drenim, Bathroom Attendant

Absolutely! "Bring Your Child to Work Day" is always an exciting time in our family.

Not only does it allow my sons to learn how their father supports the family, it also helps them develop a proud sense of our family's inspiring legacy. Just as I learned how talented and respected my father was within the global bathroom industry, I want my sons to develop the same understanding about me.

It gives me great satisfaction when my sons get to see all of the bathroom skills I have developed over many years of dedicated training. There are inspiring moments when I can sense my sons are in awe like when I get really busy and handle the complex needs of multiple bathroom customers at once. Like a talented NFL Running Back, I move around the bathroom with deceptive speed and agility. Left, right, stopping, starting....whatever it takes. I probably make it look easy sometimes, but all top ranking bathroom professionals make it look easy.

I have explained to my sons that one day this may all be theirs if they work hard and make the necessary sacrifices. It is very rewarding to see the hunger in their eyes when they watch my skills. I can tell they want to be a talented and respected Bathroom Attendent as bad as I wanted it when I was their age.
Parties, concerts, nightlife, benefits, art, wine, sports, theater, and more.
Saturday Jun 23
Hyde Park Blast
Sunday Jun 24
Hype Park Blast
Thursday Jul 12
TEDxCincinnati Main Stage Event 2015: Accelerate
More Events»