our breathtaking newsletter
Weekly gloriousness sent to your inbox.
Saturday, June 23rd - 7:30 AM-12:00 AM

DERF Happy Hour
Keep checking back here to find out where the next DERF Happy Hour will be!
BATHROOM ATTENDANT CAREER TALK
Q: How do I become a bathroom industry professional?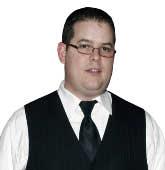 BATHROOM ATTENDENT: I get this question a lot. Let me begin by explaining the answer to this question cannot be adequately handled in one issue. Therefore the question will be answered in a series of three parts spread over three issues.

This is part one: Being a bathroom industry professional (BIP) starts with understanding your aptitudes and desires. But neither one of those two items by themselves is enough. You have to have both a high aptitude and a burning desire. So I recommend starting with an honest self-assessment. Put simply, not everyone has what it takes. If a person has the talent but does not want it enough, they'll never survive in this competitive business. If a person has the burning desire but not the required talent then I am afraid to say they should look for a less complex vocation.

Personally, I thank my blessings everyday for having both. I realize I am unique and for that I am truly grateful. I am blessed because my father was a Bathroom Attendant and so was his father before him. This is a career that requires all of you. It is vital that you look deep inside and make the required self-assessment. Only then will you be ready to take the long and arduous steps I will describe in part two coming in the next issue of DERF Magazine.


Parties, concerts, nightlife, benefits, art, wine, sports, theater, and more.
Saturday Jun 23
Hyde Park Blast
Sunday Jun 24
Hype Park Blast
Thursday Jul 12
TEDxCincinnati Main Stage Event 2015: Accelerate
More Events»