our breathtaking newsletter
Weekly gloriousness sent to your inbox.
Wednesday, April 25th - 6:30 PM-8:30 PM

DERF Happy Hour
Keep checking back here to find out where the next DERF Happy Hour will be!
BATHROOM ATTENDANT CAREER TALK
Q: I'm new in the bathroom service industry. Would you be my mentor?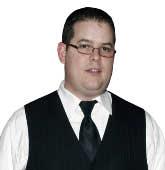 BATHROOM ATTENDANT, MATT DRENIM: Yes being a mentor for young people is how I give back. A lot of new people in the Bathroom Industry ask me to be their mentor and I always make time for them even though I am extremely busy. I believe mentoring in this industry is extremely important. When I was rookie a legend in the Bathroom Industry an old-timer named Jack Parker took me under his wing. I owe everything to Jack. Unfortunately Jack died one evening when he was accidentally locked in a bathroom for three days after the bar closed on Sunday night and didn't reopen until Wednesday. Before Jack starved to death he managed to use hand lotion to write a heartfelt note on the bathroom mirror saying goodbye to his loved ones in the Bathroom Industry. We were Jack's family and we miss him terribly. Jack is now in the Bathroom Industry Hall Of Fame and I am honored to have studied under him.

As a mentor I promise to help young Bathroom Industry workers understand and navigate the complexities of the business. New workers can find the business overwhelming. At any moment a customer can request anything including gum, mouthwash, paper towels, or cologne. If your focus lapses, the end result is a dissatisfied customer who leaves the bathroom and may never come back. This is unacceptable.

I believe I am an excellent mentor because I have seen it all. Sure I have made my share of mistakes but I have learned from them. On one occasion a customer asked for a splash of aftershave and I accidentally handed him cologne. Word of this error quickly got around town and needless to say my reputation as a professional was in serious jeopardy. I was embarrassed and humiliated. When facing this crisis, I asked myself what would Jack do? I realized if Jack taught me anything, he taught me to fight through it until my reputation was restored. I have a lot of career learnings like this I can share with people I mentor.
Parties, concerts, nightlife, benefits, art, wine, sports, theater, and more.
Wednesday Apr 25
Wild About Wine
Thursday Apr 26
Tunes & Blooms FREE concert series
Thursday May 3
Tunes & Blooms FREE concert series
More Events»