our breathtaking newsletter
Weekly gloriousness sent to your inbox.
Sunday, January 26th - 11:00 AM-5:00 PM

DERF Happy Hour
Keep checking back here to find out where the next DERF Happy Hour will be!
BATHROOM ATTENDANT CAREER TALK
DEAR BATHROOM GUY - If Bathroom Attendants went on strike would people stop using the bathroom?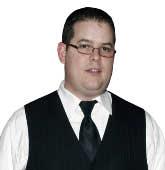 Yes. I have seen many studies that indicate most people would stop using the bathroom for as long as possible if there was a Bathroom Attendant strike. People are very loyal to their bathroom attendant. This fact gives Bathroom Attendants a lot of power. If the bathroom industry ever begins to mistreat it's workers, we have the power to bring the industry to its knees.

Because of my high profile in the business, many people who work in the bathroom industry have sought my assistance in resolving employment disputes. Up to this point I have never recommended a strike. I have always found a way to negotiate terms that are beneficial to both sides. I believe in honest negotiation. In one case a bathroom worker felt he was being unfairly asked to provide his customers with a lower quality paper towel. I examined the paper towel and agreed the quality was substandard. Although I understood the employer's goal to save costs, I was able to explain to the employer that the substandard towel quality would cause the customer to use another bathroom thereby resulting in reduced profit. My logic convinced the employer it would be in his best interest to offer an upgraded paper towel selection.

When asked to provide counsel regarding employment and labor issues in the bathroom industry I believe it is prudent only as a last resort to implement a labor strike. We all know strikes can be long and costly processes. Let's face it, we love our jobs! The last thing any Bathroom Attendant wants is the painful experience of knowing some other less qualified guy is in his bathroom trying to take care of his customers. Personally I cannot imagine going through something like that and I pray I never have to.
Parties, concerts, nightlife, benefits, art, wine, sports, theater, and more.
Sunday Jan 26
Pedaling for Paws
Sunday Jan 26
Cincinnati Travel, Sports & Boat Show
Saturday Feb 1
Winter Bonanza 2
More Events»