our breathtaking newsletter
Weekly gloriousness sent to your inbox.
Sunday, April 22nd - 11:00 PM-5:00 PM

DERF Happy Hour
Keep checking back here to find out where the next DERF Happy Hour will be!
BATHROOM ATTENDANT CAREER TALK
DEAR BATHROOM GUY - Are plans underway for the first ever National Bathroom Attendant Convention?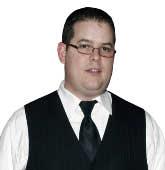 Absolutely. The Bathroom Attendant Convention will be one of the greatest learning and networking events in our lifetime. It will be an opportunity for Bathroom Attendants to increase their bathroom skills and knowledge while also socializing with their bathroom colleagues all over the country.

A few years ago I started getting letters from colleagues interested in continuing their bathroom education. Many people also expressed an interest in networking with dedicated bathroom workers. So I thought why not have a convention? If shoe salesmen and truckers have conventions then why not Bathroom Attendants? So I decided to start turning my dream into a reality. After a lot of thought I have decided to call it the National Bathroom Attendant Convention or NBAC.

My dream is to hold the first NBAC in Toledo, Ohio which is actually the birthplace of the Bathroom Attendant industry. My father grew up in Toledo and he was the first man in the United States to hand another man a paper towel in a bathroom. The man appreciated it so much that my father decided to stay in the bathroom and hand out paper towels to every man who entered the bathroom for the rest of the night. And an industry was born. In the next few decades new innovations came along such as gum, cologne, mouthwash, etc. In a future article I will layout the entire exciting history of the Bathroom Attendant industry. It is far too rich to share here as part of this article.

One of the most beneficial ideas we have for the NBAC will be the mock bathroom training center. This will be a series of mock bathrooms in which trainees will encounter every possible bathroom challenge possible. This will give even the most novice Bathroom Attendants the confidence needed to handle even the most complicated bathroom challenges.

We still have some NBAC logistics to figure out like who has to stay behind in each city to take care of the bathrooms while all the other attendants are away at the convention. We will have to make some very difficult choices. Those who make the sacrifice of staying behind must be heavily rewarded and honored by their fellow Bathroom Attendants.

I will keep my readers updated on how plans are progressing on this wonderful dream.
Parties, concerts, nightlife, benefits, art, wine, sports, theater, and more.
Sunday Apr 22
Oakley Pup Crawl
Wednesday Apr 25
Wild About Wine
Thursday Apr 26
Tunes & Blooms FREE concert series
More Events»