our breathtaking newsletter
Weekly gloriousness sent to your inbox.
Sunday, June 24th - 6:30 AM-10:00 PM

DERF Happy Hour
Keep checking back here to find out where the next DERF Happy Hour will be!
BATHROOM ATTENDANT CAREER TALK
What do you do when a couple tries to have sexual relations in your bathroom?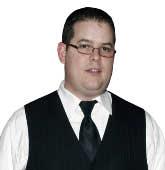 By Matt Drenim, Guy Who Works in the Bathroom at the Bar

A tricky question, but one that desperately needs to be addressed.

Being in the industry for so long, I have learned to be on the lookout for warning signs that such a thing is about to happen. Then I try to defuse the situation before it endangers the bathroom ambiance for other patrons. It took me years of practice and experience to pick up on these signs, but as an ambassador for the industry, I am more than happy to pass them along.

The first red flag to look out for is when a gentleman is attempting to enter the men's room with a woman. There are some circumstances where this may be for non-salacious reasons. For example, a gentleman may need the help of his wife, mother, or female companion to complete legitimate bathroom needs. However, I am sure to remind the couple immediately that the gentleman will be in good hands, for as long as I am on duty, there shall be no want within the tiled walls of my domain. I am a professional, ready to perform any and all bathroom related services. Another reason may be that the bathroom is located in a place where it is acceptable to have unisex bathrooms. I have never worked in Europe or Newport, Kentucky, so I have never run across this scenario.

Another red flag which indicates naughty activity could be afoot is when a customer enters the bathroom, gives you an exceptionally large tip, and then asks you to close your eyes for about ten minutes. My experience with this scenario has never been good, and I can promise yours won't be either. Thank him for the tip, but do not yield to the temptation to close your eyes.

If, for some reason, you were not able to pick up on the warning signs and you discover that the act is actually taking place, there is a clear cut course of action to follow. I am reminded of my childhood, watching my father open up the garden hose on two dogs in the front yard. If you are lucky enough, as I am, to work in an establishment that does not have a garden hose in the bathroom, there are still plenty of tools at your disposal. All bathroom attendants keep a supply of mouthwash, cologne, and various soaps and lotions. Any and all of these can be used as a deterrent just as compelling, if not as powerful as that garden hose.

Following these guidelines will ensure that all of your patrons will have the best possible bathroom experience. Those who would try to selfishly engage in such activity can and will be sent elsewhere. Perhaps to the parking lot of the establishment, or under a table next to the kitchen where no one is paying attention.
Parties, concerts, nightlife, benefits, art, wine, sports, theater, and more.
Sunday Jun 24
Hype Park Blast
Thursday Jul 12
TEDxCincinnati Main Stage Event 2015: Accelerate
Friday Jul 27
Cincinnati Music Festival
More Events»