our breathtaking newsletter
Weekly gloriousness sent to your inbox.
Wednesday, April 25th - 6:30 PM-8:30 PM

DERF Happy Hour
Keep checking back here to find out where the next DERF Happy Hour will be!
BATHROOM ATTENDANT CAREER TALK
Dear Bathroom Guy: It's tax time. Do you have any tips for other bathroom industry professionals?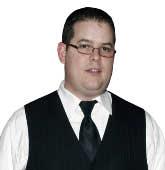 BATHROOM GUY: As you know, working as a bathroom attendant is not like most jobs, so it stands to reason that our tax preparation requires more attention and skill as well. There are many traps and tricks I can pass along to ensure that your tax time is stress free and fair, making sure you get everything you are entitled to.

If you're not going to be doing your own taxes, here's a tip that might save you some money on tax preparation fees. Go to H&R Block, and hang out in their bathroom, doing a little freelance work for a few days. Perhaps one of the tax preparers will be so thrilled with your professionalism, he'll do your taxes as a tip.

I hope that as the tax year progressed, you saved your receipts for the many items that we buy out of pocket to make sure we are doing our job to the best of our ability. Things like mouthwash, mints, cologne, tissues are our office supplies and should be treated as such at tax time. If you're like me, you buy these items in bulk, and charge them to your business account. I carry a specialized Platinum Business Visa with my picture on it, and the title "Bathroom Guy" emblazoned on top.

Not only do I take a deduction for these items, but I am always sure to tally up the expenses incurred while giving them out. The little cups I use for the mouthwash are deductible, and so is wear and tear on the candy dish where I put the mints.

Another essential part of our industry is presenting ourselves in a clean and professional manner. Therefore, I am always sure to deduct my dry-cleaning expenses for my handsome uniform. Also, if you're like me, you go to an advanced shoe-shiner who can handle the specialized sort of dirt that comes from spending an eight hour shift in a bathroom.

Other expenses that keep you on the cutting edge of the bathroom attendant field include various seminars and training certification classes that you might attend. If any of these events ever happen, you can bet I'll be there, and you can bet I'll claim it as a business expense.

I take several trips a year to major cities, just to visit some of the fancier restrooms in town. It is a good way to stay on top of bathroom industry trends, and therefore helps me do a better job. If you do the same, make sure that you deduct your airfare, hotel, cabs, and a reasonable per diem for meals.

Working in a field where so much of our income comes from tips can also be tricky. I always meticulously record the amount of money I get tipped every night, but, as you know, not all of our tips are in hard cash. You'll also need to claim fair market value on any other gifts you receive as tips. All the condoms, coupons, movie passes, and half finished drinks you're given by your customers are income, and should be reported as such.
Parties, concerts, nightlife, benefits, art, wine, sports, theater, and more.
Wednesday Apr 25
Wild About Wine
Thursday Apr 26
Tunes & Blooms FREE concert series
Thursday May 3
Tunes & Blooms FREE concert series
More Events»