our breathtaking newsletter
Weekly gloriousness sent to your inbox.
Saturday, June 23rd - 7:30 AM-12:00 AM

DERF Happy Hour
Keep checking back here to find out where the next DERF Happy Hour will be!
BATHROOM ATTENDANT CAREER TALK
Dear Bathroom Guy: What should I expect from the upcoming Bathroom Industry Convention and Expo?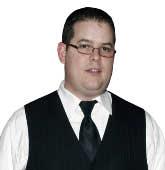 The first thing you can expect are lines around the corner. The convention center is also holding a gun and knife show and a cat expo on the same day, so parking is going to be a nightmare. Fortunately, I have a good friend who works in the convention center restrooms, so I will be able to carpool.

This should be the best BICE in many years. I still remember the first one I attended, back when I was just starting out in the bathroom attending sciences. It was an amazing experience to be surrounded by so many talented people in our field, and I still get butterflies in my stomach whenever I think about it.

I was lucky enough to be at the convention when legendary bathroom attendant Buster Long received his lifetime achievement award. For over seventy years, Buster was the grand pooba of our profession. There was not a dry eye in the house during his acceptance speech. Buster described working the bathrooms at Burlesque houses during the depression. He talked at length about the many famous people who had been in his bathroom, but how he was always sure to treat every patron the same...whether it was Franklin D. Roosevelt or a frat boy with vomit on his shoes.

Not every Expo is as emotionally uplifting as that one. You may have heard about the convention a few years back when there was a bit of a dust up. A manufacturing company decided that the bathroom professionals expo would be a good place to introduce their new turbo boosted hand dryer, saying that it would revolutionize the public restroom experience. Well, I'm sure I don't need to tell you that we did not agree. There is no machine that can provide the services of a good bathroom attendant. The reps from that company were lucky to make it out of the expo center with only a few scratches.
There are plenty of seminars to attend. I plan on taking in a three hour lecture on proper bar restroom mood lighting, followed by a symposium on stain removal after lunch. You can also learn about new trends in hand towel manufacture and take some classes in learning to say, "would you like a nice mint?" in a dozen languages.

Of course, there will also be plenty of fun to be had. You're going to love the towel passing competition and the soap refill relay events. I'd wish you luck if you're going to compete, but I am repeat champion in both events, and don't plan on giving up my title. And, when a hard working, hard partying crew like bathroom attendants come to town, the local saloons and gentleman's clubs are on alert to stock up...so don't forget your wallet!

Most of all, the event is a chance to get together with bathroom attendants from all around the country. In fact, some come from all around the WORLD. I've met bathroom attendants from Sweden, Japan (where they are called Kunishiwas) and from Mexico (where there is only one, and he calls in sick a lot).

So come to the convention with a thirst for knowledge and a hunger for fun! Just like in our profession, there will be something in the air...and that something is excitement!
Parties, concerts, nightlife, benefits, art, wine, sports, theater, and more.
Saturday Jun 23
Hyde Park Blast
Sunday Jun 24
Hype Park Blast
Thursday Jul 12
TEDxCincinnati Main Stage Event 2015: Accelerate
More Events»