our breathtaking newsletter
Weekly gloriousness sent to your inbox.
Thursday, April 2nd - 6:00 PM-8:30 PM

DERF Happy Hour
Keep checking back here to find out where the next DERF Happy Hour will be!
BATHROOM ATTENDANT CAREER TALK
Why Bathroom Attendants are intellectually superior to Parking Attendants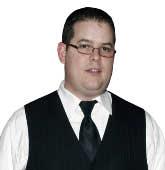 People often ask me this question. To the casual observer who is not intimately familiar with the Bathroom Attendant profession, there appear to be many similarities between Bathroom Attendants and Parking Attendants. However, the differences are vast.

As a young man before I attended Bathroom Attendant University, I held an internship position as a Parking Attendant at a prominent parking lot downtown. My boss was Nigerian man named Ummhaghutu who didn't speak English. Ummhaghutu tried to train me to do the job by making a series of tribal clicking sounds which I did not understand. Although in time I did become somewhat competent in his clicking language, I was unable to become completely fluent in his particular dialect. So Ummhaghutu had to train me mostly by pointing to the parking spots and then pointing to the plywood board with numbered hooks on it that hold the keys. I quickly surmised that the hook numbers correlated to the parking spot numbers. Not to brag but it only took me about two hours to reach this level of understanding.

So I reached complete mastery of the Parking Attendant position in about two hours. Does this sound like a complicated job to you? Of course not. At that point in my brief career I realized I no longer felt challenged. I had already reached complete mastery of an entire industry and I was only 32.

It was then I decided to pursue a more challenging career. So I enrolled at Bathroom Attendant University in Mt. Orab, Ohio. BAU has very strict admission standards but the Admissions Committee was impressed with my rapid mastery of the Parking Lot industry. Also it didn't hurt that my father graduated with honors from BAC. I learned later my father is a legend at BAC due to his innovative graduate work. Those were big shoes to fill but I met and exceeded the challenge by the time I graduated from BAC six weeks later.

So I mastered the Parking Lot industry in two hours but it took six weeks to graduate from Bathroom Attendant University. There is really no comparison. Proficiency in the Bathroom Attendant industry requires a wide and deep chasm of skills and knowledge. The breadth of competence extends far beyond hanging car keys on a plywood board.

To list just a few competency areas required as a Bathroom Attendant: For starters every Bathroom Attendant must know about cologne, mouthwash, breath mints, paper hand towels, gum, and hair products. We must also understand how to be the customer's friend, advisor, mentor, spiritual leader, sounding board, and counselor. Each customer depends on us when they enter our domain. They count on us to be there for them.

So to all the parking lot attendants out there: If you are ready for a new challenge but don't know where to start, come see me in the bathroom. I'll get you headed in the right direction.
Parties, concerts, nightlife, benefits, art, wine, sports, theater, and more.
Thursday Apr 2
Tunes & Blooms FREE concert series
Monday Apr 6
Opening Day and Findlay Market Parade
Wednesday Apr 8
Cincinnati Flower Show
More Events»