our breathtaking newsletter
Weekly gloriousness sent to your inbox.
Friday, October 18th - 7:00 PM-2:00 AM

DERF Happy Hour
Keep checking back here to find out where the next DERF Happy Hour will be!
The Office Romance - I Highly Recommend it!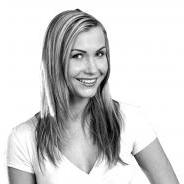 People often warn against the office romance. Don't listen to them. In my opinion the office romance is one of the most worthwhile experiences a human being can have. I have had about a dozen scandalous affairs with people at work. But there is an art to doing it right. It has to be executed with a little pre-thought. We all have our own way of engaging in scandal but here are a few of my simple tips to maximizing you're enjoyment.
Who is your best target at work? Your boss of course! Try to avoid having a romance with someone who is not significant in the company hierarchy. There is really not much value to striking up a relationship to a run of the mill coworker. Other…
Full Story»
|

Email To Friend
|
About Katie Michaels

Katie's blog is considered by the majority of the Derf staff to be intolerable chick stuff. Despite this criticism Katie perseveres and delivers what her readers feel is an insightful and helpful relationship commentary. Katie's attractiveness often creates tension between male staff members. This is controlled primarily through tazing.

Comment, critique, & ask questions on Katie's Message Forum in the Derf Message Boards.
Relationships blog favorites
Parties, concerts, nightlife, benefits, art, wine, sports, theater, and more.
Friday Oct 18
UBAHN FEST
Friday Nov 1
Haunted Fest
Saturday Nov 2
Pavilion's Annual Halloween Masquerade
More Events»