our breathtaking newsletter
Weekly gloriousness sent to your inbox.
Thursday, April 2nd - 6:00 PM-8:30 PM

DERF Happy Hour
Keep checking back here to find out where the next DERF Happy Hour will be!
4 ways to get him to commit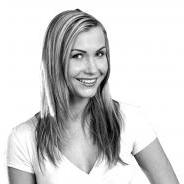 By Katie Michaels, DERF Relationship Blogger

There is nothing new about women trying to figure out how to get men to commit to them. The endeavor is well documented even in literature as old as and probably older than Shakespeare. We all know men very often need a little 'encouragement' in making a commitment. In this blog I will be talking about the marriage commitment. Of course there are other forms of commitment such as dating exclusively but none are as challenging as the marriage commitment. Also this is really written for relationships that have been in place for a minimum of 12 months. Any period shorter than 12 months is really outside the norm for serious marital…
Full Story»
|

Email To Friend
|
About Katie Michaels

Katie's blog is considered by the majority of the Derf staff to be intolerable chick stuff. Despite this criticism Katie perseveres and delivers what her readers feel is an insightful and helpful relationship commentary. Katie's attractiveness often creates tension between male staff members. This is controlled primarily through tazing.

Comment, critique, & ask questions on Katie's Message Forum in the Derf Message Boards.
Relationships blog favorites
Parties, concerts, nightlife, benefits, art, wine, sports, theater, and more.
Thursday Apr 2
Tunes & Blooms FREE concert series
Monday Apr 6
Opening Day and Findlay Market Parade
Wednesday Apr 8
Cincinnati Flower Show
More Events»