our breathtaking newsletter
Weekly gloriousness sent to your inbox.
Saturday, May 26th - 1:00 PM-1:00 PM

DERF Happy Hour
Keep checking back here to find out where the next DERF Happy Hour will be!
RELATIONSHIPS: There are actually very few fish in the sea for you. Here's the depressing mathematical breakdown.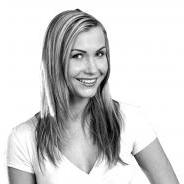 What is the #1 expression used to console single people about being single? You guessed it, "There are lots of fish in the sea." Well unfortunately, when you really look at the numbers in terms of demographic, age, location, religion, health, education, interests, and other compatibility factors – the fish are actually quite rare. In fact you could swim in the ocean for months without ever seeing a single fish. Here's how the depressing numbers breakdown. I'll conclude with a word of encouragement so don't get too depressed. (Some of your ideal candidates mey be here: http://www.derfmagazine.com/inside/dating)
For the sake of assumptions, let's say you are a white non-smoking female who lives in a town of 1.5 million people.
That leaves 750,000 male candidates for you.
It's likely you would like to date within 10 years of your age. That leaves 94,000.
Recent studies indicate the percentage of people between 25 and 35 who are married is 61%. That leaves 39,000.
At any given time, approximately 50% of unmarried people are in a committed relationship or at least temporarily off the market. That leaves 19,500.
Prefer to date within your race? That leaves 13,600.
Prefer a non-smoker? That leaves 11,950.
I'm guessing you'd prefer someone not incarcerated, or with a serious criminal record. That leaves 11,300.
Someone in basically your same general socio-economic bracket? Hate to get snotty here but seriously, if you graduated from Miami and have a nice career path at P&G, are you going to seriously date a dude who lives with his brothers in a trailer in Mt. Orab, Ohio? Of course not. That leaves 6,700.
Change this number based on your attractiveness. So that leaves 4,700.
Any other specific lifestyle requirements? Everyone has a couple. No kids, not insanely religious, not an alcoholic, emotionally stable, no major health issues, generally fit, not a hermit, gets along with people, etc, etc. 3,750.

Basic chemistry. This is the wildcard. No matter how many people you meet, you can expect to have chemistry with a small percentage of them. No one can say what this number is but after all the compatibility factors above, you would be lucky to feel mutual chemistry with 20% of the above. That leaves 900 people.

So out of this potential 900 perfect people for you, the final cut is about timing and exposure. How likely are you to ever even meet any of the above 900 people at any given time? You have to meet approximately 15 people in order to meet just 1 of the 900 people above. The average social butterfly can only expect to meet and actually talk to about 15 new people per month. So that leaves about 12 people per year out of the 900. If you take some time off because you are actually dating, then the number is even less.

Long-term compatibility. No matter how many factors above align for you, you still have to date the person. As you know, incompatibilities surface and cause most relationships to terminate. Lets say your odds with any of the people above are 50/50 between marriage and break-up. That leaves literally 5 people.

Wow. Just like that - 750,000 to 5. There are literally only 5 people out there for you! Sad face.

But as in any numerical systems, there are ways to move the numbers in your favor. You have to focus on expanding the number set in certain areas. For instance, moving to a larger city increases your odds right from the start. Also, larger cities tend to favor the more upscale type person you may be looking for. Additionally, you can expand your tolerance of age difference. Every year you expand beyond the 10 year difference expands your over all % by about a percentage point. Next, do your best to optimize your attractiveness. Seriously, do everything available to you. Also get some better wing friends. The higher level your friends in terms of attractiveness and social ability, the higher your odds are of meeting quality people.

Finally, here are some of your choices: http://www.derfmagazine.com/inside/dating)
Parties, concerts, nightlife, benefits, art, wine, sports, theater, and more.
Friday May 25
Cincy Fringe Festival
Saturday May 26
Taste of Cincinnati
Friday Jun 1
Bunbury Music Festival
More Events»