our breathtaking newsletter
Weekly gloriousness sent to your inbox.
Saturday, May 26th - 1:00 PM-1:00 PM

DERF Happy Hour
Keep checking back here to find out where the next DERF Happy Hour will be!
RELATIONSHIPS: I never met your ex but I'm quite sure you shouldn't get back with him/her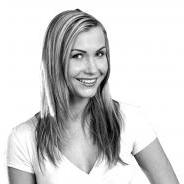 It doesn't matter who broke up with whom. There are some fundamental but very revealing statistics about rekindling with an ex. The odds of success are utterly dismal. Stat #5 below is the shocking truth. The other stats are here for perspective.

1. The chances of marrying any person you date for over one year: 14%
2. The chances of marrying the person you had your first adult relationship with: 4%
3. The chances of marrying any person you go on a single date with: 2.2%
4. The chances of marrying a person you go on a blind date with: .9%
5. The chances of marrying someone you dated for over a year and broke up with over six months ago: 0.6%
6. The chances of marrying George Clooney: 0.001%

Notice the stat stipulates you broke up with your ex at least six months ago. This ensures that the relationship is officially over and not in some sort of on-again off-again cycle that excludes it from being truly ended.

So amazingly, your odds of success with a blind date are actually 50% higher than dating your ex!

There are a lot reasons it almost never works out with an ex. First of all, there were obviously enough unresolved issues in the relationship to cause a breakup. Guess what, those issues are still there unless they are ALL dealt with. Previously there was an unwillingness of one or both parties to correct the issues so the odds are that unwillingness will still exist. It is also a fact that humans naturally look at problems of the past with rose-colored glasses. When we overlook the problems of the past we allow the same poor relationship dynamics to wreak havoc.

Possibly the most important factor is the fact that shortly after rekindling, usually we are reminded too quickly of all the other persons faults and annoying habits. This list of annoyances we previously learned over the entire relationship, is now presented to us almost immediately. That is a lot of negative information and feelings to cope with. Also it doesn't help that the second time around the infatuation level is not as high so the brain is simply not producing as many euphoric chemicals to help blind us to obvious issues.

So tell your ex you're giving George Clooney a shot.


Parties, concerts, nightlife, benefits, art, wine, sports, theater, and more.
Saturday May 26
Taste of Cincinnati
Friday Jun 1
Bunbury Music Festival
Thursday Jun 14
Wild About Wine
More Events»