our breathtaking newsletter
Weekly gloriousness sent to your inbox.
Saturday, May 26th - 1:00 PM-1:00 PM

DERF Happy Hour
Keep checking back here to find out where the next DERF Happy Hour will be!
RELATIONSHIPS: Will he ever commit?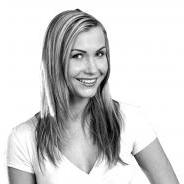 Your family and friends are wondering, and the question crosses your mind on a daily if not an hourly basis, "Will he ever commit?" The simple answer is: maybe, but probably not.
If you have to ask yourself the question, rather than knowing the answer, the chances of an actual commitment from your man is slim. After a period of one year, the chances of a commitment spiral downward even more. Though many people think that matters of relationships, love and the heart aren't able to be simply summed up, the fact is that there is a solid mathematical breakdown of probabilities in all aspects of life. Relationships are not an exception.
Studies show that people tend to have upwards of thirty relationships in their dating lifetime. Immediately, that puts the chance of a committed relationship in the lowest percentage. Add to that a sliding scale of men being evolutionarily trained to seek out as many non-committed partners as possible, and the percentages dip further. Then, include studies that show each month of a relationship diminishes the possibilities of settling down by 28%, and suddenly you realize that you stand a much better chance of hitting the lottery than getting a ring.
Sometimes in life, it's best to ignore the emotions and various feelings that are floating around in your head, and turn things over to irrefutable math. So, next time your family and friends get together and start peppering you with questions about when things are going to go to the next level in your relationship, skip the flowery, hopeful talk and bring out a power-point presentation of the cold hard facts.
Parties, concerts, nightlife, benefits, art, wine, sports, theater, and more.
Saturday May 26
Taste of Cincinnati
Friday Jun 1
Bunbury Music Festival
Thursday Jun 14
Wild About Wine
More Events»