our breathtaking newsletter
Weekly gloriousness sent to your inbox.
Sunday, March 1st - 12:00 PM-4:00 PM

DERF Happy Hour
Keep checking back here to find out where the next DERF Happy Hour will be!
You say youíre having dude problems, I feel bad for you hon. Iíve got 99 problems and a dude ainít one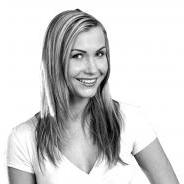 Thanks to Jay-Z for helping make a point that was previously thought to apply only to men. In my opinion one of the points Jay-Z was trying to make was about the disproportionately large disruption that relationship issues can represent for people who are overly dependent on them. People who don't have a well-balanced platter of goals, ambitions, and passions tend to overly focus on relationship issues. I like to believe Jay-Z was saying relationship issues seem relatively mundane and trivial in the life of an active and ambitious person compared to the myriad of other problems such as business/career issues, creative issues, personal resource issues, and possible health and legal issues.

Certainly ambitious and active women deal with all of the same challenges. Success is not easy. It can be a boatload of problems. Many successful people often feel the pursuit of a goal is simply a long-term process of problem solving. Any successful person has no choice but to become an expert navigator of constant challenges which usually feel and look like problems. In many ways I feel that women are even better equipped to do this but a large percentage turn away from this instead focusing on boyfriend issues - getting one, keeping one, and marrying one.
The biggest challenge many women face is the classic relationship over-focus. Of course relationships are important etc. We all know that. There is no question about it. But a large percentage of women need to figure out that allowing their relationship to be the only ambition in life versus one of many is ironically a guaranteed path to crappy relationships and a crappy life. It's a cruel truth. The girl who desperately wants a good relationship doesn't get it because her sense of perspective is destroyed by her inability to maintain a healthy distance from the relationship process. She over-focuses on that single aspect of her life and tragically remains unfulfilled in all aspects of her life.

Consider the extreme example of the say at home spouse who has makes their working spouse the center of their life. The working spouse's life is filled with rich and challenging activities such as decision-making, people management, risk-taking, goal setting, intense schedule management, public speaking, etc. Every day the working spouse grows and experiences a universe of stimulation and perspective. The working spouse's consciousness expands but the stay at home spouse is under challenged with daily activities that require no education or training and could arguably be handled at an 8th or 9th grade level. Both people are eventually going to be very frustrated because the stay at home spouse needs to be challenged at a higher level.
We all need to build our lifestyle around the achievement of everything we desire for our life and legacy. A great starting point is to understand Jay-Z isn't the only one who is more attractive and fulfilled when he took his relationship off the pedestal and placed it on the workbench with the 99 other problems where it belongs.
Parties, concerts, nightlife, benefits, art, wine, sports, theater, and more.
Friday Feb 28
Jungle Jim's Whiskey Trail
Sunday Mar 1
Ohio Winter Food Festival
Thursday Mar 5
Cincinnati International Wine Festival
More Events»