our breathtaking newsletter
Weekly gloriousness sent to your inbox.
Sunday, January 19th - 11:00 AM-5:00 PM

DERF Happy Hour
Keep checking back here to find out where the next DERF Happy Hour will be!
RELATIONSHIPS: Memorial Day is an awesome holiday for a breakup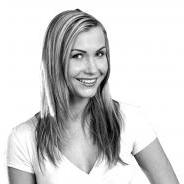 As many of you know I am on a mission of testing out the breakup feasibility of every holiday. Most people try to avoid breaking up on holidays for whatever reason. My theory is that most people are wrong about everything. History has proven this thesis with 100% accuracy for a long time. Our country has elected the wrong presidential candidate in literally every election for over 50 years indicating people are not smart enough to vote. Most Americans have zero savings. Most marriages end in divorce. Most Americans watch 34 hours of television per week. The sports news genre is more heavily viewed than all other news genres combined. We live in a dumb country that is getting dumber by the minute. Most American adults are obese. Most American children have parents that encouraged them to become obese. How many more examples do we need? Most Americans are really not smart enough to do anything right. Look at the person on your right and on your left. Chances are they are both really dumb, broke, huge sports fans, almost divorced or dating a loser, obese, and have obese kids.

Relationships are no different. Most people make terrible, uninformed and desperate relationship decisions throughout their life. Avoiding holiday breakups is one of them. Holidays are a time for a fresh start. We get a few days off work and a chance to clear our minds and put our lives in perspective. What better time, not only to decide the person we've been dating is an idiot, but also to sever all ties? Why wait until we're back in the stressful daily grind of the work week?

My advice is take a deep breath on a holiday and say, "Dude, It's not working out. Let me know if you need any cash. Enjoy the rest of the holiday weekend!" Boom! Your life now has jumped up a notch on the kick-ass scale.

I've taken care of business on a lot of holiday weekends like this one and I am pretty certain it will be delightful. I will be a new person. I look forward to many more holiday breakups. This will be the best Memorial Day ever. I hope I have breakup opportunities on many more holidays.

Of course a few people will say things like, "If you made better decisions about who to date you wouldn't have to break up all the time." Anyone who says that is correct. Im not perfect. But what separates me from the rest of America is I didnt lose my head and marry the moron. I think we all know people can be pretty damn good fakers. Better to ditch 'em quickly versus making obese kids with them and getting divorced.

Others might say, "Americas aren't as dumb as you say." Really? The facts and numbers don't lie. They're dumb. Period. And it's getting way worse.

At the end of 2013 I will give you my complete synopsis and breakup rating for every holiday. I have executed a breakup on every holiday so far in 2012 and 2013. It has been a wonderful journey. I can't wait to give you my complete report.
Parties, concerts, nightlife, benefits, art, wine, sports, theater, and more.

Sunday Jan 19
Art on Vine Happy New Year!
Sunday Jan 19
Cincinnati Travel, Sports & Boat Show
Friday Jan 24
Cincinnati Travel, Sports & Boat Show
More Events»