our breathtaking newsletter
Weekly gloriousness sent to your inbox.
Saturday, May 26th - 1:00 PM-1:00 PM

DERF Happy Hour
Keep checking back here to find out where the next DERF Happy Hour will be!
Why cheating on boyfriends makes me a better girlfriend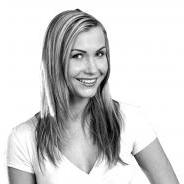 In the spirit of complete honesty and transparency, I have never dated anyone for over four weeks without cheating on them. In my very early twenties I felt very guilty about this. I wondered why I had very little desire to be faithful. I developed many theories about why I was unfaithful. I blamed myself. I blamed my boyfriends. Until I grew up and realized having relationships outside the primary relationship is normal and healthy and makes me a better person and girlfriend.

Sure, most guys don't like it. But the deepest part of me just doesn't care. I always explain to them far in advance how I operate. So in actuality it is really not cheating at all. Men that are higher on the self-esteem scale generally don't mind it as much as insecure men.

Having light and somewhat intimate relationships with other men is part of who I am. Most people feel some for of an emotional or intimate vacuum in their primary relationship. Over the long term, this is generally not fixable. Striving for a lifetime to fix it is admirable but almost always leads to a callous form of denial and a lesser quality intimacy dynamic between both partners. Having partners outside your primary relationship (especially for women) is a proven way to maintain all the needed body and brain chemicals flowing throughout a long-term relationship. She's a happier, healthier girl and you will enjoy your time with her far more than forcing her into an unhealthy, cloistered, one man servitude.

So guys if you're ever lucky enough to date a girl who likes to ravage you a lot, count your blessings. If she also enjoys the intimate company of a few other guys, then so be it. This will make her the happiest person you have ever been with. She will be as charged and dynamic as the day you met her.
Parties, concerts, nightlife, benefits, art, wine, sports, theater, and more.
Friday May 25
Cincy Fringe Festival
Saturday May 26
Taste of Cincinnati
Friday Jun 1
Bunbury Music Festival
More Events»