our breathtaking newsletter
Weekly gloriousness sent to your inbox.
Thursday, April 2nd - 6:00 PM-8:30 PM

DERF Happy Hour
Keep checking back here to find out where the next DERF Happy Hour will be!
Which of your girlfriends should you keep away from your boyfriend?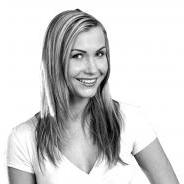 By Katie Michaels, Derf Relationship Blogger

It has happened to all of us. Our boyfriend either A) Cheated on us with one of our trusted girlfriends or B) Tried to cheat on us with one of our trusted girlfriends or C) Admitted a strong attraction to one of our trusted girlfriends.

Although I don't recommend living your life in fear your boyfriend will cheat with one of your girlfriends. If you happen to be with the kind of guy who is going to do something that despicable, then you might have to learn about him the hard way. But I do recommend learning to identify which of your girlfriends are more likely to fall prey to your boyfriend's advances and putting some basic preventive safeguards in place to give you some peace of mind.

Before understanding the girlfriend categories, there is one key communication step you need to take. Most women ask their boyfriend if he has ever cheated on a girlfriend. If your boyfriend admits to cheating on a former lover it is important to get as much information as he will admit. Ask him if he ever cheated on a girlfriend with one of her friends. If he admits to this, you have uncovered and good ol' red flag. And by the way, to increase the likelihood of an honest answer, use a lighthearted, non-threatening, even flirty tone.

When understanding the threats each of your girlfriends present, chances are you've been looking at it the wrong way. Most women tend to incorrectly perceive the following types of girlfriends as the biggest threats:

1. Currently not in a relationship - It is easy to consider women not in relationships as a threat. This is generally not the place to look. Single women for the most part are already sensitive about being considered promiscuous. She also knows the likelihood of finding a serious relationship is greater if she effectively uses your boyfriend's built-in network of other available men.

2. More attractive than you - Many women feel threatened by their more attractive girlfriends for obvious reasons. But this is not necessarily the place to look for trouble. More attractive women are accustomed to thwarting subtle advances from the boyfriends of their girlfriends. They learn at a young age that it's hard to maintain close relationships with girlfriends if they cannot effectively navigate the often tricky maneuvers of unscrupulous boyfriends. Yes it is possible your boyfriend has tested the waters with your attractive girlfriends in highly subtle ways - even as subtle as pretending he doesn't notice her or treating her less warmly than he treats your other girlfriends! But chances are she has been down this road before and she has learned how to handle it.

Now it's time to zero in on the girlfriend that the odds say is most likely to betray you. What are the two things we always hear from the girlfriend who's boyfriend cheated on her with one of her girlfriends? Nearly everytime the woman says, "I never expected it to be her." and "She's not even as attractive as me." Here is why these statements offer important insight:

1. "I never expected it to be her" - The unexpected ones are often in a relationship. While you are keeping an eye on the single girls, the ones in relationships cloak around your boyfriend undetected and developing a connection with him that was not threatening. Since they were both in relationships so they had a mutually powerful reason to keep the infidelity under wraps.

2. "She's not even as attractive as me" - Exactly! That is why she feels a stronger sense of competition with you than your more attractive girlfriends do. It is likely this sense of competition was more compelling to her than her attraction to your boyfriend.

At the risk of over simplifying the dynamics of cheating, this offers a starting glimpse into some important factors.
Parties, concerts, nightlife, benefits, art, wine, sports, theater, and more.
Thursday Apr 2
Tunes & Blooms FREE concert series
Monday Apr 6
Opening Day and Findlay Market Parade
Wednesday Apr 8
Cincinnati Flower Show
More Events»