our breathtaking newsletter
Weekly gloriousness sent to your inbox.
Saturday, May 26th - 1:00 PM-1:00 PM

DERF Happy Hour
Keep checking back here to find out where the next DERF Happy Hour will be!
Solving the mystery of why men don't call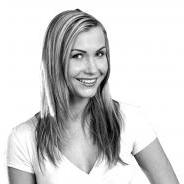 By Katie Michaels, DERF Relationship Blogger

Comment, critique, & ask questions on Katie's Message Forum in the Derf Message Boards.

You meet a man. He seems genuinely interested. He asks for your number. He never calls. Have you ever been perplexed by this scenario?

All women have experienced this at one time or another. Some more than others but women need to know it usually has nothing to do with you and everything to do with the situation. After casually discussing this over a two year period with many men I can confidently de-mystify this mystery for you.

1. First of all rest assured if he asked for your number he was genuinely attracted to you. Every man I have spoken with said he would not ask for a woman's number unless he was attracted. So if he doesn't call that does not mean he is not attracted to you. But the mystery continues so read on.

2. Did he actually ask you for your number or did you suggest the number exchange? Be honest about this because it makes a big difference. If you made the suggestion to exchange numbers then most men will tell a woman they will call her even if she is not their cup of tea. This is simply to avoid being rude. Men believe they are being gentlemen when they do this and it's hard to argue with that. So in this situation you may have to face the fact that you're not right for each other. Try not to let it bother you. The fact is most people are not right for each other.

3. Men get nervous about calling. With a little prodding most men admit that calling a woman for the first time is one of the most feared tasks they ever face. It is up there with other universally feared activities such as public speaking, etc. The unfortunate irony is this fear causes men to be less likely to call women they find the most attractive! Does this mean if he calls you he must not be highly attracted to you? No let's not over think things. Just remember men are human beings and often more fragile emotionally than you may realize and it's no secret they can be intimidated by attractive women. So if nervousness causes a man to put off the call for more than a week, he feels he has the appropriate window has passed. Many men rationalize this by telling themselves they were too busy to think about calling. A handy way to solve this problem is to 'coincidentally' run into the man again and spark up a new conversation. Do not bring up in any way the fact that he didn't call. Be flirty and brief. The likelihood he will call this time goes up if you play your cards right.

4. Many men ask for a phone number as a backup if they are at the very start of a new but still uncertain relationship. If this relationship happens to forge itself shortly after you number exchange, then you are simply a casualty of bad timing. This happens a lot but women usually have no way of knowing this happened. Remember to tell yourself this is a possibility.

Lastly, I want to point out that if you feel the 'no-call' happens too often then it is time to self-assess your conversational skills. Be on the lookout for any tendencies you may have to convey desperation, clinginess, bitterness, or pressure. These are relationship killers that cause men to throw your number out before they leave the bar! They tend to come across conversationally if you dwell on topics like old relationships and dating difficulties/challenges. Avoid these topics at all costs.

Comment, critique, & ask questions on Katie's Message Forum in the Derf Message Boards.
Parties, concerts, nightlife, benefits, art, wine, sports, theater, and more.
Friday May 25
Cincy Fringe Festival
Saturday May 26
Taste of Cincinnati
Friday Jun 1
Bunbury Music Festival
More Events»