our breathtaking newsletter
Weekly gloriousness sent to your inbox.
Thursday, April 2nd - 6:00 PM-8:30 PM

DERF Happy Hour
Keep checking back here to find out where the next DERF Happy Hour will be!
4 things you should never ask your boyfriend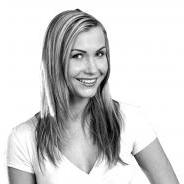 By Katie Michaels, Derf Relationship Blogger

Women value honesty and openness in relationships. It can be difficult for us to be in a relationship and feel we have to avoid certain topics we may curious about. It feels unnatural. But this is simply how the world and relationships work. Lots of valuable and worthwhile behaviors can feel unnatural at first. This is one of those things so try to understand and embrace it.

Men are different from us and it is important to understand that generally speaking there are some topics that you shouldn't press to discuss. These are topics that can make men uncomfortable. Pressing your boyfriend to discuss them can actually push him away from you. Even worse, as men gain relationship experience they learn to tell you what you want to hear by developing responses to these questions that are not truthful. So broaching these topics makes your boyfriend either uncomfortable or dishonest. If neither of those outcomes sounds appealing to you then stick with the 500 million other topics not on the list below.

Past relationships
You already know this is a no-no. Do not pry into his past hoping to get a glimpse about his behavior in past relationships. Have the wisdom to understand his past relationships ended so they couldn't have gone well....just like yours. Chances are he played a part in their failures but was not solely culpable. If you ask him for details about his relationships HE WILL LIE TO YOU. If he chooses to bring up past relationships then take everything he says with a grain of salt.

Can I come out with you on guy's night out once in a while?
This is your way of testing how important his friends are to him compared to you. You will lose this battle every time so why put yourself through it? The time men spend with their friends is vital to their mental health. Interfering with that is like telling him to stop taking multi-vitamins. He will deny your request AND think you are crazy.

When do you want to meet my parents?
Try to let this occur on his schedule. Rather than forcing it try to be sincere in allowing it to occur naturally. When it feels right for both of you it is time. Chances are it will be 3-9 months behind the schedule you anticipated but in the end is a few months here or there really that important? Pressure too early in this area is something he will resent. Men simply like to be extra double triple sure the relationship is sound before involving family. Why? No need for a fancy answer here. It's just how it is so don't force it.

Where is our relationship going?
Quite literally men do not understand what you are talking about when you ask this question. For men this question simply does not compute. Always remember that men think of relationships as situational - a simple series of interconnected events and experiences at any given time. Women think of relationships as progressive - a timeline in which commitment should build based on deepening levels of understanding and bonding. Without bashing men too much I think even most men would agree it is almost impossible for them to understand your way of seeing it. This means you have to understand their way. Look for the cues you need without coming out and asking where the relationship is going.

As always these are guidelines. Not all men are created equal so if your boyfriend chooses to actually discuss one of these topics then be open to discussion but tread cautiously. Don't push beyond his threshold of tolerance for the topic. Let him set the tone and pace of exploration.



---
Comment and hear other opinins on the Derf Message Boards. Grab an account is 11 seconds and be heard.
Parties, concerts, nightlife, benefits, art, wine, sports, theater, and more.
Thursday Apr 2
Tunes & Blooms FREE concert series
Monday Apr 6
Opening Day and Findlay Market Parade
Wednesday Apr 8
Cincinnati Flower Show
More Events»