our breathtaking newsletter
Weekly gloriousness sent to your inbox.
Thursday, April 2nd - 6:00 PM-8:30 PM

DERF Happy Hour
Keep checking back here to find out where the next DERF Happy Hour will be!
4 ways to get him to commit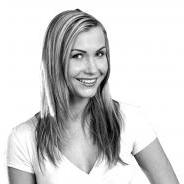 By Katie Michaels, DERF Relationship Blogger

There is nothing new about women trying to figure out how to get men to commit to them. The endeavor is well documented even in literature as old as and probably older than Shakespeare. We all know men very often need a little 'encouragement' in making a commitment. In this blog I will be talking about the marriage commitment. Of course there are other forms of commitment such as dating exclusively but none are as challenging as the marriage commitment. Also this is really written for relationships that have been in place for a minimum of 12 months. Any period shorter than 12 months is really outside the norm for serious marital consideration.

Hundreds of tactics for securing commitment from men have been written about. Throughout the ages women have developed countless strategies but I am distilling them here for you based on how ethical and effective they are. Sure getting pregnant is an effective and unfortunately very popular way to get a man to commit but it is the least ethical acts a human being can ever commit. I am going to stick with four honest and helpful strategies that can give a woman the power of that extra nudge she needs to get on with her life as she planned it. Generally speaking these must all be used together. Any one of the strategies used individually may fall flat. Try to use them all together within a 3-6 month timeframe.

Strategically enact a slight but noticeable pull-back
If you haven't seen or heard a hint of marriage intention from him yet, consider the pull-back. Just when things are going really well, gently change some of your behavior patterns to indicate you have grown 'slightly' less interested. If you typically initiate IM messages during the day, stop. Let him IM and be brief explaining you are very busy. If he normally calls you at night and you normally answer, let it go to voicemail and then call him back 30 minutes later. If he wants to make plans to go to a concert next week tell him you're not sure because you might have a girl weekend planned. The key here is to be very subtle to get him thinking about how he can make the relationship more serious. If your hints are too severe you will simply anger him or make him panic in which case he could react unpredictably which would not be a good thing. Subtlety is critical.

Create an event that makes him feel sorry for you
Something happens deep inside of a man when he witnesses a woman he loves in pain or suffering in any way. A man can feel a deep love for a woman but many men need an additional push to feel it at their deepest core. Men have a less powerful sense of empathy than women so you have to help it along. I have spoken with many men about this. One man told me he felt an incredibly heightened sense of love for his girlfriend when she left the dentist's office after her wisdom teeth were removed. As she gently wept in the recovery process, he said he knew at that point he was going t marry her. Try it! Warning: don't think that creating some crazy emotional conflict with one of your girlfriends will make him feel sorry for you. That will work against you. Try something genuine. If you happen to get an injury, use it to your advantage. If you need a medical intervention of some sort, use it.

Feed that ego
Men have voraciously hungry egos. As a general rule you should always be feeding it. But to get the marital commitment level you need to step up all efforts. Make a noticeable increase in you admiration for everything about him. Areas to focus on include his intelligence, morality, career success or potential, work ethic, integrity, athletic ability, social skills, etc. Let him know you value these things immensely. Let him hear you telling other girls how smart he is, etc. You already know how to do this but you need to seriously elevate it.

Healthy jealousy - the final frontier in relationship building
This is not a recommendation to create situations with other men that make him jealous. But in a subtle way you should let him know about the situations that already occur. Normally you keep these situations to yourself out of respect for him but no more. It is time to open up a small part of your life to help him clearly see you as an object of desire. When a guy at work asks you to lunch, let him know about it in a humorous way. When a guy in the mall stares at you for 10 minutes, let him know. When you get an email from an old boyfriend, let him know. If he hears these things a couple times a week I guarantee something will stir within him.

As always, don't overdo it in any of the above areas. Be gentle with your new found knowledge. Good luck!

Share your thoughts and questions on the Derf Message Boards.
Parties, concerts, nightlife, benefits, art, wine, sports, theater, and more.
Thursday Apr 2
Tunes & Blooms FREE concert series
Monday Apr 6
Opening Day and Findlay Market Parade
Wednesday Apr 8
Cincinnati Flower Show
More Events»