our breathtaking newsletter
Weekly gloriousness sent to your inbox.
Thursday, April 2nd - 6:00 PM-8:30 PM

DERF Happy Hour
Keep checking back here to find out where the next DERF Happy Hour will be!
Shopping for Men - A Practical Guide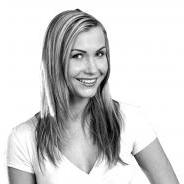 We've all heard the saying, 'playing the field.' I think it's a bad metaphor because it doesn't apply to women very well. I don't know about you, but I don't play in fields. I have no business being in them and honestly, I don't like to get dirty. This is why I have decided to substitute a more fitting and feminine word, 'shopping'. Everyone can relate to that, right? Men shop. Women definitely shop, so I think this saying is more appropriate metaphor for our search for a quality relationship. I say, it fits.

Our holiday shopping is done and it's time to think about a different kind of shopping. I want to help women understand the importance of 'shopping' when it comes to men. Many women are experts at finding quality and variety when it comes to clothes and other goods. But sadly many women seem to lose their fundamental shopping skills when it comes to men. In this piece I hope to help women remember the vital aspects of this type of shopping.

I 'shop' a lot. In fact, I've been on a serious 'shopping binge' for about 4 months now. I have yet to find that one, absolutely perfect 'dress' or 'shirt' that fits just right up against my body but the reason is, I am not really looking. Right now I'm just enjoying the 'shopping' experience. Personally I like having many different 'outfits' to choose from. It's more fun that way and I am the one who gets to call the shots. Variety is very important when it comes to 'shopping'.

My 'shopping' experience has probably been the most hilarious yet complicated thing I have ever done in my life. I don't think I've ever had this much fun working though! The part about it that makes the hard work worthwhile is each item in my wardrobe has no idea exactly how many items I have in my wardrobe.

Come on now, I just find it so amusing that men think they are the only ones having all the fun. Do you really think Are you all really from Mars?

Ok, so I lied. The absolute best part about my shopping experiences is that I don't have to spend my own money!When I go to the mall, I get my things for free and I'm pretty confident not many men can say that. Let me ask you boys something; have you ever been to the mall with a girl who actually bought you something? If your answer is yes, I am begging you, please give me the name and number of the girl so I can call her up and congratulate her on her stupidity. If your answer is no, I will not lie to you, I am giggling on the inside.

Here is a little known fact that not many men know, women are exactly like you! You think we are the ones from another planet but in all actuality, we grew up right next door. We sat and watched the stupid games you played. We even saw you pee! We know what's going on in that head of yours so don't you think otherwise. It just takes us a while to figure it out because of your swagger and charming ways.

Women know you saw their games, but what were the games we always played? Dress up? Barbie's? Yes, and I'll bet a million dollars you had no idea that when we were playing, we were preparing for controlling, hold on let me use a better word, handling our men in the future. Our mamas taught us well! I made Ken do whatever it was Barbie needed for her to be happy. New shoes? Check. Boat house? Double check! While all the boys were out shooting each other with little toy guns, the girls were getting ready for your future!

I speak from much experience when it comes to 'shopping', so I can go on and say that men can be idiots, sorry guys! Unfortunately you generally shop guided only by hormones. You have a lot to learn. Women however shop with logic and selectiveness but can do even better with a little training and practice. Women I urge you to focus on shopping more often in order to increase the variety and quality available to you.
Parties, concerts, nightlife, benefits, art, wine, sports, theater, and more.
Thursday Apr 2
Tunes & Blooms FREE concert series
Monday Apr 6
Opening Day and Findlay Market Parade
Wednesday Apr 8
Cincinnati Flower Show
More Events»