our breathtaking newsletter
Weekly gloriousness sent to your inbox.
Thursday, April 26th - 6:00 PM-8:30 PM

DERF Happy Hour
Keep checking back here to find out where the next DERF Happy Hour will be!
Online Dating: Thumbs up or down?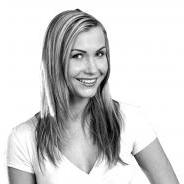 By Katie Michaels, DERF Relationship Blogger/Columnist

When it comes to online dating, the majority of people quote at least one of three reasons they decided to give it a try. I want to explain that each these three reasons are a form of self-deception that should be looked at more closely. This article is less about endorsing or condemning online dating than it is about understanding how you may be fooling yourself into trying it and expecting too much from it.

Online dating can definitely be effective. But just as in real world dating, it is unlikely to work for you if don't have a sound dating strategy in place. Most people decide to try the online route because their efforts at real world dating are not working. Unfortunately online dating is usually the wrong fix for this problem. You need a strategy that works and online dating may or may not be part of the answer.

Here are the three most common problems that most people have tricked themselves into thinking online dating solve:

1. I'm too busy to meet people
This is incredibly self-deceptive. You weren't too busy to watch every single episode and probably a lot of reruns of Sex In The City. What you are confusing for 'busy-ness' is really a lack of clarity about the strategy you should deploy to meet more people and increase the quality of people you are meeting. Face it, it has become easier for you to tell yourself you are too busy rather than mustering the discipline to develop a solid plan. Television commercials for dating websites exploit this very effectively. They make it look easy. They tell you they'll do all the work for you. Their market research has shown that a large percentage of people self-deceive themselves into thinking they are too busy to meet people. Therefore dating websites have developed a compelling message for exploiting this common self-deception: "We do all the work for you."

Dating, like any other aspect of success in your life, requires a solid plan. And signing up on a dating website absolutely does not qualify as a plan. It is no more of a plan than deciding you will only meet people in bars. The good dating sites are not flawed in concept but they should be thought of as merely a tool. If you choose to utilize a dating site, you should consider it a small part of a plan.

2. I'm tired of the bar scene
You should be tired of the bar scene if that is the only avenue for finding dating prospects you have. If every time you went to the grocery store you never left the produce aisle, would you get tired of vegetables after a while? Of course you would!

My next comment may surprise you. There is nothing inherently wrong with the bar scene as an avenue for meeting people to date! When you tell yourself the bar scene is an unacceptable way to meet people, you are again engaging in a bit of self-deception. There are actually plenty of quality people to meet in bars. Bars are an accepted and popular part of the American social fabric. Just because alcohol is served in bars they are no less appealing than any other social gathering place. Remember, alcohol is served in homes, business, the finest restaurants and hotels, swanky resorts, airliners, board rooms, cruise ships, private jets, corporate events, private parties, barbecues, pool parties, sporting events, charity events, many churches, and countless other places. Alcohol is acceptable. Do not rule out bars. The quality profile of people in bars is likely very similar to that of people in just about every other slice of life. One thing for sure: There are a lot more happily married couples in the United States who met in bars than through dating websites.

So if you're tired of the bar scene it is likely you are just discouraged with your lack of success in that arena. Possibly your approach to finding that special someone in the bar scene needs a little recalibrating. I guarantee right now you could come up with several things you could do to improve your chances of meeting a quality person. Here are a few quick ideas that virtually everyone can benefit from. By the way these are dating 101 principles. You have already thought about all of these before: Now it is time to do something about them:

A. Expand your personal network - Do you go out with the same limited group of people too often? Expand your group through work, sports, interests, etc.

B. Expand your territory - Do you go to the same few bars every weekend? If so then what do really expect. This is called being in a rut and it sets you up psychologically for failure. You subconsciously know every time you go out for the night that you will not meet any new prospects therefore you stop looking. Instead you huddle too closely with the people you are with week in and week out.

C. Push yourself beyond your comfort level once in a while - Would it kill you to make a random comment to a stranger once in a while. Remember that most people don't bite. Try telling a man you like his shirt and see what happens. Even better, ask him if you can have his shirt.

D. Expand your tastes - Get out if the trap of thinking you only have one type. Same body type, same facial structure, same hair color, etc, etc. This is self-sabotage in the dating world. The fact is we are all capable of completely changing our 'type' at any point if the right emotional connection is there. So when a man or woman approaches you who you are not immediately head over heels about, get to know them anyway. At the very least you may make a new friend and voila your network has expanded. Here is a person who had the guts to approach you which is better than you can say for that slightly hotter guy you've been eyeing in the corner whom you've seen 100 times before and still hasn't approached you.

3. Screening people is difficult. Dating sites do a better job of this.
Really? Please tell me after thinking about this for a few minutes, you no longer believe that dating sites screen people better. The amount of deception on dating sites is similar to the amount of deception in the real world. Hopefully no more but certainly no less.

Can a dating site tell if a person is really single? No. Can a dating site tell a person's real age? No. Everything including real names, photos, sexual orientation, employment history, occupation, and income level can be faked on dating sites. Dating sites cannot guarantee accurate measures in the areas of integrity or values. Also other important factors such as substance abuse and extreme personality disorders go completely undetected.

So please do not look at dating sites as a superior means of meeting quality people. Practice the same level of caution and as you would anywhere else including the bar!
Parties, concerts, nightlife, benefits, art, wine, sports, theater, and more.
Thursday Apr 26
Tunes & Blooms FREE concert series
Thursday May 3
Tunes & Blooms FREE concert series
Friday May 4
Little Kings One Mile - Beer Series
More Events»