our breathtaking newsletter
Weekly gloriousness sent to your inbox.
Thursday, April 2nd - 6:00 PM-8:30 PM

DERF Happy Hour
Keep checking back here to find out where the next DERF Happy Hour will be!
Should you confess infidelity to your girlfriend/boyfriend?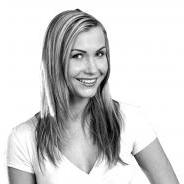 Let's say you made a big mistake. You screwed up by cheating on your girlfriend/boyfriend. You realize you did something very wrong and you truly regret it.

Confessing is the right thing to do right? Not necessarily.

If your significant other cheated on you, you'd want to know about it right? Maybe but that still doesn't mean confessing is the right choice in this situation.

The best way to ease the overwhelming guilt you are feeling is to confess right? Again, not necessarily.

The decision to confess should be made after carefully considering a few key factors. There are several good reasons to confess. There are also several good reasons not to confess. It is never an easy decision but here some things to think about.

Reasons you should confess:
1. Is there a high likelihood your girlfriend/boyfriend will find out by some other means? Do you believe there is a strong possibility someone else will tell your girlfriend/boyfriend about your affair? If this is the case you should confess. If they find out from someone else, the situation will be worse than if you confess.

2. Do your girlfriend/boyfriend basically already knows about your affair but simply cannot prove it? Have they accused you? Does it appear to be eating away at them? Have they made countless guesses about who you are seeing, etc.? Are they constantly suspicious? If this is the case, you are simply insulting your girlfriend/boyfriend every time you deny the affair. If they are convinced you had an affair then your relationship will never return to normal as long as you continue to deny it. Give your girlfriend/boyfriend the respect they deserve by allowing them to make a decision based on the truth.

3. This was significantly more than a one-time fling act of bad judgment. A truly one- time occurrence that was spontaneous and not pre-meditated may possibly qualify as an act you should not confess about. Confessing this may create trust issues for the rest of your life. If it never happened before and you are committed to never allowing it to happen again, then it may be best not to confess. However, if these "one-time occurrences" are a recurring theme for you, that's different.

Reasons confessing may not be prudent:
1. To ease your guilt. If this is all you hope to get out of confessing, forget it. You've already been selfish enough. Why further hurt someone with further emotional selfishness? Admitting you had an affair simply because you feel it is the right thing to do does not make you a better person. It makes you a selfish person. It is not his/her job to ease your guilt. In fact, they will likely do everything humanly possible to maximize your guilt. Both of you will get nothing but more pain out of your admission.

2. Is there a risk of violence or harm to you or others? If for whatever reason you have a legitimate sense your girlfriend/boyfriend may try to seriously hurt you or the person you had an affair with, you should not confess.

3. You are ending the relationship. If you do not wish to continue seeing your girlfriend/boyfriend, then simply end it. Do not add to their pain by admitting an affair on your way out the door. A move like that would take you from low to lowest.

Some final helpful considerations:
1. When you confess, how much information should you share? Consider carefully the details you share before you share them. Your significant other has the right to know a few things but not everything. You should not divulge who you had an affair with. If possible, that person's identity should be kept private. I realize this point may be controversial (especially if you have been cheated on) but that person may have their own family and/or significant other who should not suffer due to your immaturity. Additionally, your significant other will want to know the most intimate of details. It is best not to share this information. Admitting you had an affair is enough. If you share intimate details, the pain on both sides will be amplified. Resist the temptation to give in to their requests for too many specifics.

2. Do not blame your girlfriend/boyfriend for your affair in any way…ever. This will simply add fuel to the fire. Of course they weren't the perfect girlfriend/boyfriend but that is a conversation for another time. Right now you're the bad guy. Period. It is absolutely not their fault you cheated on them. Even the hint of blame cast in their direction will add insult to injury and complicate the recovery period.


Parties, concerts, nightlife, benefits, art, wine, sports, theater, and more.
Thursday Apr 2
Tunes & Blooms FREE concert series
Monday Apr 6
Opening Day and Findlay Market Parade
Wednesday Apr 8
Cincinnati Flower Show
More Events»