our breathtaking newsletter
Weekly gloriousness sent to your inbox.
Thursday, April 19th - 6:00 PM-8:30 PM

DERF Happy Hour
Keep checking back here to find out where the next DERF Happy Hour will be!
Five times when it may be okay to cheat on your boyfriend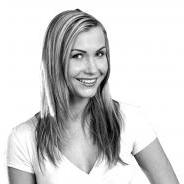 There are some who would argue that cheating on a significant other is never acceptable, and that anyone who does so must be a horrible person. Then there are those who are realistic, and know that it is going to happen. Then, there are those who know that it is not only going to happen, but there are circumstances that make it absolutely acceptable to cheat. At various times in my life I have been in all three camps. But here are five times when it may be okay. Not everyone will agree with all of these. So consider it a menu you can order from based on your values, experience, and personal circumstances.
He cheated on you first. This is super especially acceptable if he does not know that you know. That way you are actually returning the favor instead of just going out to have a bounce-back encounter. It will make the experience better for everyone involved if you go out and cheat on him instead of breaking up first. After this, just let the chips fall where they may.

He gave you a free pass with a celebrity. This isn't even really technically cheating. We've all had that discussion of what celebrities our mates find attractive. Some of us even take it to the next level and give our partner free reign to cheat with a list of one, two, maybe even ten celebrities. The good news for us girls is: Megan Fox wants no part of your boyfriend. But, just like any man, Tom Brady or Taylor Lautner are just a couple of drinks away from wanting you. Heck, Taylor isn't even old enough to know how to hold his liquor yet.

As the beginning to a new relationship. A cheat that turns into a long-term relationship may be a bit deficient in karma points but it's not terrible. It's on about the same level as a one night stand or a drunken fling but it's a step above getting paid for it.

With another girl. He's not going to mind. You don't even have to include him or take pictures or run video. He probably won't believe you if you confess. In fact the fantasy he has about it is probably better than your actual experience.

As part of a three way with another girl. It's every guy's fantasy right? If you make it come true for him, then anything that happens cannot be considered cheating...even if you're more attentive to the third person.
Parties, concerts, nightlife, benefits, art, wine, sports, theater, and more.
Thursday Apr 19
Tunes & Blooms FREE concert series
Sunday Apr 22
Oakley Pup Crawl
Wednesday Apr 25
Wild About Wine
More Events»