our breathtaking newsletter
Weekly gloriousness sent to your inbox.
Thursday, April 2nd - 6:00 PM-8:30 PM

DERF Happy Hour
Keep checking back here to find out where the next DERF Happy Hour will be!
Is your troubled relationship even worth saving?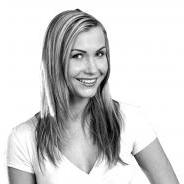 All relationship experience rough spots. But once in a while most people wonder if a particular rough spot is the straw that broke the camel's back. Fixing a troubled relationship requires a lot of emotional energy. How do you know of the relationship is worth this emotional investment?

Here are a bunch of questions to help decide if your relationship at least has the structural integrity to withstand a rigorous repair process. My commentary regarding your answers is at the bottom.
If you had to create a top 5 list of people you would like to spend an entire day with, would your partner be on this list? Do you genuinely enjoy each other's company? Do you laugh? These questions are another way of asking if there is adequate depth to your relationship beyond physical attraction.

Do you have the same values, goals and interests? Do you and your spouse enjoy doing the same things? Do the two of you want the same things out of life? Questions of this nature help determine if your goals are compatible long-term.

Do you express a lot of affection and appreciation for each other? Or is there mostly indifference, negativity and hostility in your relationship?

Does you feel understood with your partner? Does he or she listen to you? Does he or she see your point of view?

Do you feel you can count on your partner in a time of need? Do you think you can count on him or her for when the going gets tough?

Does your partner satisfy you in bed? Do you have sex regularly? Or do you feel something is lacking in your sex life?

Do you feel comfortable sharing your innermost thoughts with your spouse? How easy is it for you to talk to your spouse about sensitive issues?

When you disagree with each other, do the two of you work together and try to resolve your differences? Or is there a lot of hostility, disregard and contempt when disagreements arise?

Does your relationship feel fair? Do you feel used or taken for granted? Does your partner see you as an equal?

That was a lot to think about. I hope your were truly honest with yourself. Honesty is often the hardest part. Overall, if your honest answers to these questions were fairly encouraging then you probably have something to work with. No relationship is perfect so you can't expect perfect answers for every question. But if you felt negatively about the majority of these questions, you're probably in a relationship that has gone on too long already and is most likely beyond repair. That doesn't mean it will be easy to end the relationship. Nevertheless, ending it is what you must do in order to find a better relationship.


Parties, concerts, nightlife, benefits, art, wine, sports, theater, and more.
Thursday Apr 2
Tunes & Blooms FREE concert series
Monday Apr 6
Opening Day and Findlay Market Parade
Wednesday Apr 8
Cincinnati Flower Show
More Events»