our breathtaking newsletter
Weekly gloriousness sent to your inbox.
Saturday, May 26th - 1:00 PM-1:00 PM

DERF Happy Hour
Keep checking back here to find out where the next DERF Happy Hour will be!
My feelings about spending a one week lovefest with George Clooney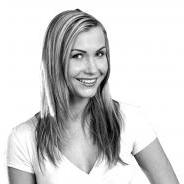 My Dearest George,
If I happen to run into you at the Mt. Lookout UDF this week and you ask me to spend a week with you at your Italian villa, I am letting you in advance my answer is YES. Possibly you have been nervous about me turining you down. But rest assured, I will graciously accept your offer so you have nothing to worry about.
Sincerely,
Katie

----------------------------------------

Above is the letter I recently left on George Clooney's trailer while it was parked on Mt. lookout Square during the last week. I want to give George the confidence he may need to approach me and ask me out. By strange coincidence I have been hanging out at the Mt. Lookout UDF this week more than I ever have in my life. So far I haven't seen him but I'm sure he has been in a few times when I wasn't there. I am certain he will ensure that one day soon our paths with cross.

Before George wisks me off to Italy on a private jet, I would like my readers to understand why I would agree to a one week lovefest with someone I haven't even met yet. Here are my reasons:

George is a man of irresistable luscious beauty. When I admire his statuesque features in movies, my psyche is transported to a place that feels like heaven. Hs gorgeous appearance is simply beyond human. His gaze is divine. When he looks at the camera I feel he is looking into my soul saying, "Katie, you make me want to be a better man. I feel I could learn a lot about blogging from you. But for now let us make love in my beautiful Italian villa after the man servants bring more wine."

Als I write this I can feel myself losing control. I am falling into a loving abyss of love. My entire being is enveloped in tenderness. My senses and thoughts are contolled by sweet passion. As George's strong and beautiful arms protect me from any dangers that may lurk near his Italian villa, I feel like a delicate butterfly larvae sleeping safely in a cocoon of tenderness. I am aslo put at ease by George's deep reassuring voice.

George's hair is overwhelmingly masculine yet silky soft. As I run my fingers through it I know that George has never felt fingers as passionate as mine. There seems to be this unexplainable chemistry between George and I that may never be truly understood possibly until they make a movie about it starring George and I.

And those are the reasons I will instantly say yes when George asks me to accompany him on a one week lovefest. I hope all of you can understand. Hopefully, he will ask me today or tomorrow because I would like to start making plans.

Wish me luck!
Parties, concerts, nightlife, benefits, art, wine, sports, theater, and more.
Friday May 25
Cincy Fringe Festival
Saturday May 26
Taste of Cincinnati
Friday Jun 1
Bunbury Music Festival
More Events»