our breathtaking newsletter
Weekly gloriousness sent to your inbox.
Saturday, June 23rd - 7:30 AM-12:00 AM

DERF Happy Hour
Keep checking back here to find out where the next DERF Happy Hour will be!
Dude, everything about you're job is boring. Don't ever talk about it again on a first date…or any date.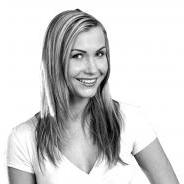 So it's time someone does you a favor and tells you the truth. Your job is boring and unimpressive in every way. Sure the world needs mortgage brokers, Fidelity 401K specialists, executive recruiters, packaging designers, mid-level facilities management executive, ad agency sales reps, public institution accounting department supervisors, etc. But talking about your job is deadly. So stop doing it. Today.

You've heard this put lightly before….Don't dwell on your career. Don't talk too much about your job. But unfortunately the message doesn't seem to be getting through. You are still doing it on every date you go on. So I am telling you in a new way. Hopefully in a way that will get you to really understand the damage you are doing to your dating life.

When a woman asks what you do she really just wants to know if you have a respectable job. She doesn't care yet if you So what do you say when a woman asks you what you do for a living? 1. Enthusiastically say the title of your job and the company you work for. 2. If the job title is confusing then describe the job in six words or less. 3. Get off the subject and ask her what she does for a living. Let her talk about this as long as you can possibly stand it. If she is a (insert job here), tell her you've always thought being a (insert job here) requires a lot of talent and hard work. Then ask her how she became a (insert job here). Blah blah blah. Try not to fall asleep. Note: Don't actually say 'insert job here'.

If you want to step up your game slightly when she asks you what you do, try saying something funny like, "Gosh I'm glad you asked because I'd like to spend the rest of our time together tonight dwelling on my career. I have a lot to say about it even though I understand it may devastatingly boring to you." This let's her know you on top of your game when it comes to this stuff.

The most impressive and funniest response I have ever heard when I asked a man what he did for a living was this – "I am actually in the adult film industry. I work on the naughty side of the lens if you know what I mean." Of course that could be a high-risk answer depending on the woman you are with so I don't necessarily recommend that response unless you are already certain she has a wonderful sense of humor like me. To me it was THE funniest response I have ever heard. Unfortunately he was actually a Fidelity 401K specialist which I unfortunately spent quite a bit of time pretending to be interested stating a few moments later.

Like all rules, there are exceptions to this one. There are a very small handful of jobs that are okay to discuss in more detail. These are: Starting Pro Athlete who plays for a major U.S. sports franchise, Magazine Owner, CEO of a Fortune 100 company, and online relationship blogger.
Parties, concerts, nightlife, benefits, art, wine, sports, theater, and more.
Saturday Jun 23
Hyde Park Blast
Sunday Jun 24
Hype Park Blast
Thursday Jul 12
TEDxCincinnati Main Stage Event 2015: Accelerate
More Events»