our breathtaking newsletter
Weekly gloriousness sent to your inbox.
Sunday, January 26th - 11:00 AM-5:00 PM

DERF Happy Hour
Keep checking back here to find out where the next DERF Happy Hour will be!
Lifestyle blog with Slade Dandridge
Iíve been abducted and Iím writing this column from the trunk of my car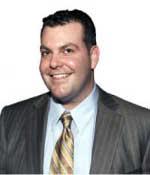 Please read my words carefully, don't panic, but alert everyone you know of this horrific ongoing event. Use all social media tools and emergency responders at your disposal.

My friends, it was bound to happen eventually. As a well respected and shockingly beloved blogger and chronicler of all things great and small, the attention foisted upon me is massive. This leads to jealousy, envy, and occasionally a discount at certain local coffee shops. I'm not sure if there is a specific reason why this happened or if it is a punishment for my broad level of awesomeness but it has most certainly happened. I have been abducted and I am currently writing this post from the trunk of my car.

Full Story»
|

Email To Friend
|
About Slade Dandridge

Slade Dandridge develops his column ideas through a process he calls 'Accelerated Coffee Infusement'. He considers himself very attractive and intelligent. He also believes he is adored by his readers. Slade is writing a book about reducing America's dependence on foreign marmalade.

Comment or critique Slade's blog on the DERF Message Boards

Slade would love to hear from you: slade@derfmagazine.com
Parties, concerts, nightlife, benefits, art, wine, sports, theater, and more.
Sunday Jan 26
Pedaling for Paws
Sunday Jan 26
Cincinnati Travel, Sports & Boat Show
Saturday Feb 1
Winter Bonanza 2
More Events»