our breathtaking newsletter
Weekly gloriousness sent to your inbox.
Monday, April 6th - 1:00 PM-1:00 PM

DERF Happy Hour
Keep checking back here to find out where the next DERF Happy Hour will be!
Lifestyle blog with Slade Dandridge
I wish I could find a kid cool enough for me to mentor.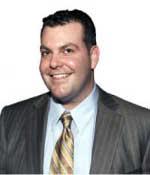 By Slade Dandridge, DERF Lifestyle Columnist/Blogger

Because I am supremely talented and adored thanks to hard work and natural gifts, I like to share my precious gift with my readers in this publication. I know my words make a positive contribution to every single person in our society, but I also know there is so much splendor in me, that I can always give more.

I am always looking for ways to give back. When I see one of those cups full of pennies at a check-out register, I rarely take them all. In fact when I am shopping in a neighborhood that isn't as well to do as my neighborhood of Oakley, I often leave it one quarter to half-way full.

During food drives I give away a lot of…
Full Story»
|

Email To Friend
|
About Slade Dandridge

Slade Dandridge develops his column ideas through a process he calls 'Accelerated Coffee Infusement'. He considers himself very attractive and intelligent. He also believes he is adored by his readers. Slade is writing a book about reducing America's dependence on foreign marmalade.

Comment or critique Slade's blog on the DERF Message Boards

Slade would love to hear from you: slade@derfmagazine.com
Parties, concerts, nightlife, benefits, art, wine, sports, theater, and more.
Monday Apr 6
Opening Day and Findlay Market Parade
Wednesday Apr 8
Cincinnati Flower Show
Thursday Apr 9
Tunes & Blooms FREE concert series
More Events»