our breathtaking newsletter
Weekly gloriousness sent to your inbox.
Saturday, December 15th - 5:00 PM-10:00 PM

DERF Happy Hour
Keep checking back here to find out where the next DERF Happy Hour will be!
Lifestyle blog with Slade Dandridge
That song, Promiscuous Girl, totally reminds me of my mom.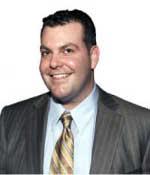 By Slade Dandridge, Derf Editorialist

My Mom has probably never heard the song by Nelly Furtado and of course I would never tell her this but that song totally reminds me of her. I can't say every line in the song reminds me of her but there are definitely several lines that almost seem like they're written about her.

Don't take this the wrong way but from what I've heard my Mom was definitely a little bit of a tart when I was growing up. I'm not trying to be disrespectful toward my Mother but I want to make sure I give an accurate depiction here. You see, as an adult I constantly hear new stories about my Mom's promiscuity. There's always a story about some guy on our street she…
Full Story»
|

Email To Friend
|
About Slade Dandridge

Slade Dandridge develops his column ideas through a process he calls 'Accelerated Coffee Infusement'. He considers himself very attractive and intelligent. He also believes he is adored by his readers. Slade is writing a book about reducing America's dependence on foreign marmalade.

Comment or critique Slade's blog on the DERF Message Boards

Slade would love to hear from you: slade@derfmagazine.com
Parties, concerts, nightlife, benefits, art, wine, sports, theater, and more.
Thursday Jan 3
Happy Zoo Year
Thursday Jan 3
Igbys New Years Eve
Thursday Jan 3
Stress Free New Year's Eve at The Righteous Room
More Events»