our breathtaking newsletter
Weekly gloriousness sent to your inbox.

Friday, May 24th - 9:30 PM-12:00 AM

DERF Happy Hour
Keep checking back here to find out where the next DERF Happy Hour will be!
Lifestyle blog with Slade Dandridge
What to do when a so-called friend steals your rap name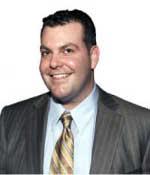 It's happened to a lot of us. You come up with the tightest street name for yourself and then all of a sudden one of your so-called friends is openly using it and getting mad street cred because it's such a dope name. Losing a rap name to a so-called friend can be devastating.
Although most of you know me as Slade, on the streets of Oakley I am known as Crunk Money. I spend a lot of time on the streets. When people see me rollin' up to the Oakley UDF in my Ford Fusion to purchase a healthy snack, they know Crunk Money is the real deal. It is important the streets respect me as OG. With my windows rolled down, people hear Crunk Money spitting the filthiest shiz since 2 Live…
Full Story»
|

Email To Friend
|
About Slade Dandridge

Slade Dandridge develops his column ideas through a process he calls 'Accelerated Coffee Infusement'. He considers himself very attractive and intelligent. He also believes he is adored by his readers. Slade is writing a book about reducing America's dependence on foreign marmalade.

Comment or critique Slade's blog on the DERF Message Boards

Slade would love to hear from you: slade@derfmagazine.com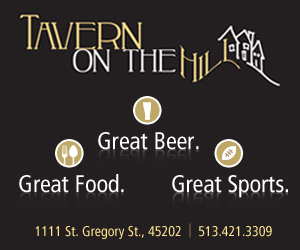 Parties, concerts, nightlife, benefits, art, wine, sports, theater, and more.

Thursday May 23
CINCINNATI 2020...LIVE! From Vision to Reality: Jewish Federation's 117th Annual Meeting

Thursday May 23
Bacchanalian Cincinnati Wine Tasting
Thursday May 23
Heineken Star Bottle Release Party at Igby's
More Events»