our breathtaking newsletter
Weekly gloriousness sent to your inbox.
Thursday, April 2nd - 6:00 PM-8:30 PM

DERF Happy Hour
Keep checking back here to find out where the next DERF Happy Hour will be!
Lifestyle blog with Slade Dandridge
What to do when a so-called friend steals your rap name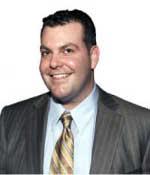 It's happened to a lot of us. You come up with the tightest street name for yourself and then all of a sudden one of your so-called friends is openly using it and getting mad street cred because it's such a dope name. Losing a rap name to a so-called friend can be devastating.
Although most of you know me as Slade, on the streets of Oakley I am known as Crunk Money. I spend a lot of time on the streets. When people see me rollin' up to the Oakley UDF in my Ford Fusion to purchase a healthy snack, they know Crunk Money is the real deal. It is important the streets respect me as OG. With my windows rolled down, people hear Crunk Money spitting the filthiest shiz since 2 Live Crew. I'm straight up 2 legit 2 quit. For real.

When a low level playa starts sayin' he's Crunk Money, we gonna beef. The real Crunk Money earned the exclusive rights to this name by ballin' and propgatin all over Oakley. If I see a poser taggin' my name on a building like it's his own, I'm gonna get some paint remover at Home Depot so fast that homey's head's gonna spin. That bogus tag will disappear faster than a brother can say Nick Van Exel yo.

So a little lesson to all you young players out there. Don't steal an OG street name. There's still a lot of dope names out there for real. This year the dopest names will somehow integrate Andy Dalton. E'rybody knows Andy Dalton is straight up gangsta so get you a piece a that.
Parties, concerts, nightlife, benefits, art, wine, sports, theater, and more.
Thursday Apr 2
Tunes & Blooms FREE concert series
Monday Apr 6
Opening Day and Findlay Market Parade
Wednesday Apr 8
Cincinnati Flower Show
More Events»