our breathtaking newsletter
Weekly gloriousness sent to your inbox.
Saturday, June 23rd - 7:30 AM-12:00 AM

DERF Happy Hour
Keep checking back here to find out where the next DERF Happy Hour will be!
Lifestyle blog with Slade Dandridge
This is my last attempt to publicly thank Gabby Douglas for inspiring me to dust off my old parallel bars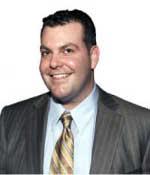 Gabby Douglas you are quite the inspiring little firecracker. I find your attitude, personality, and talent quite intoxicating. Of all the Olympic athletes, I can identify with you the most. If I had to model my life after one person, it would definitely be you. And it wouldn't be difficult either because we are already so alike in so many ways. I'm sure if we ever hung out together people would think we were twins.

I'm sure you have inspired millions of young girls to pursue gymnastics. You definitely inspired me to dig out the old parallel bars in my basement and start working on my routine again. I've gained about 175 pounds since I last demonstrated my high-flying release skills but I'm sure it's like riding a bike. With a little work and instruction from a coach who specializes in obese gymnastics, I will be sticking landings again like you Gabby.

So thanks for that. But there is just one thing I'd like to point out. I congratulated you on Facebook before Lil Wayne did and I haven't heard a word back. You mentioned Lil Wayne on TV during an interview but completely left me out in the cold. Is there something I did to deserve that? And in the category of oh by the way, a lot of people don't know it by I can rap like a mother f*****. So maybe think about that next time you decide to play favorites in the media.

By the way, to be fair I've already contacted Lil Wayne about this just to hear his side to the story. But you guessed it, he hasn't responded. I guess he also went to the Gabby Douglas School of Etiquette.

But other than all that stuff Gabby you still take my breath away. I'm writing a special song for you soon. It's almost complete and it's called "You're My Golden Olympian BFF". I'm sure I'm not going too far out on a limb when I say Lil Wayne has probably never written a song for you?

Oh and can you tell Aly Raisman I'm not exactly thrilled with the silent treatment from her either?
Parties, concerts, nightlife, benefits, art, wine, sports, theater, and more.
Saturday Jun 23
Hyde Park Blast
Sunday Jun 24
Hype Park Blast
Thursday Jul 12
TEDxCincinnati Main Stage Event 2015: Accelerate
More Events»