our breathtaking newsletter
Weekly gloriousness sent to your inbox.
Sunday, June 24th - 6:30 AM-10:00 PM

DERF Happy Hour
Keep checking back here to find out where the next DERF Happy Hour will be!
Lifestyle blog with Slade Dandridge
I'm hurt that no one has ever bothered to translate my column into any other language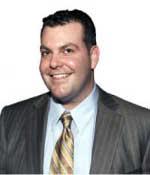 A column that commands as much readership as mine, needs to be read in every country. I just read that Apple Computer products are sold in over 90 countries. That is the kind of audience my column deserves. A recent survey shows that almost 6% of people that live in the greater Oakley area have heard of my column. I don't think that many people in Oakley have iPhones. Therefore I assert that my column could possibly be more popular than the iPhone all over the world.

So c'mon translators, get to work! Hopefully some competent language translators will read this article and start working on the translation in the language they specialize in. I'm not sure if there is an official place I have to submit a request for language translation. A lot of books and newspapers are written in many languages so I am sure there is an established process for it.

I suppose there are some parts of my column that may be difficult to translate because my thoughts are so perfectly suited to English. I think it is safe to say my column is possibly the most brilliant published material in the English language. So it makes sense that it may not be perfect in every language. Those moments where my column makes you laugh uncontrollably or weep like a baby may not be as impactful in Chinese but they will still be more precious than almost anything else written in Chinese. I shared my column with a waiter in a Chinese restaurant who was very impressed. But that's okay. Trust me, people in other countries will get my genius.

So if you know anyone that translates highly intelligent material please send them a link to my column. Tell them they are depriving the world if they don't do their part and share my words with people who never bothered to learn the native language of Slade.
Parties, concerts, nightlife, benefits, art, wine, sports, theater, and more.
Sunday Jun 24
Hype Park Blast
Thursday Jul 12
TEDxCincinnati Main Stage Event 2015: Accelerate
Friday Jul 27
Cincinnati Music Festival
More Events»