our breathtaking newsletter
Weekly gloriousness sent to your inbox.
Sunday, January 26th - 11:00 AM-5:00 PM

DERF Happy Hour
Keep checking back here to find out where the next DERF Happy Hour will be!
Lifestyle blog with Slade Dandridge
Helpful Tip: If Iím in a hurry to get to the DERF helipad, thatís not a good time to ask me to be your mentor.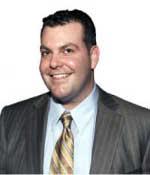 People constantly ask me to be there mentor, spiritual advisor, financial planner, family mediator, or whatever. People respect my intelligence and they want to benefit from it. I get that and it's okay with me. If I knew someone like me I would get in the mentor line fast. The things I can teach a person in the areas of magazine blogging, the history of Oakley, and mall kiosk set-up would astound you. I have also had many mentors myself including some of the greatest minds in the world who live in Oakley.

But there are times when I need to focus on Slade. I give of myself so darn much that I need to take time to recharge the Slade battery. One of those times is when I am rushing off to the DERF helipad to catch a chopper flight to a blogging event in Oakley. This is a moment when I really need to focus. So when some CEO, presidential cabinet member, famous movie star, professional sports coach, or high-level professional athlete stops me and asks me to be his mentor, I really feel really burdened and overwhelmed. My apologies if I yell out something like, "Jeeze, just let me get to the helipad bro!". But you have to see it from my side. There is a lot of pressure on me to create what is possibly the world's greatest blog every other week or so. Who else can say they have to create the world's best something a couple times per month.

So if people could try to empathize with my situation we would all be a lot better off. Incidentally, other times that are not good to approach me for mentoring include when I am taking my ballet lesson at the Oakley Dance studio on Brotherton Avenue, when I am in the middle of rescuing a pet, and when I am sitting on the curb outside UDF enjoying a glass of wine and watching the sunset with my lady. Approach me for mentorship any other time though. I mean it. Like if you see me showing a professional quarterback better ways to mentally progress through a checkdown list, feel free to come up and say something honest and to the point like, "Slade I need your help getting a bill passed in Congress tomorrow." I will be happy to help you just like I have helped millions of others.
Parties, concerts, nightlife, benefits, art, wine, sports, theater, and more.
Sunday Jan 26
Pedaling for Paws
Sunday Jan 26
Cincinnati Travel, Sports & Boat Show
Saturday Feb 1
Winter Bonanza 2
More Events»