our breathtaking newsletter
Weekly gloriousness sent to your inbox.
Sunday, January 26th - 11:00 AM-5:00 PM

DERF Happy Hour
Keep checking back here to find out where the next DERF Happy Hour will be!
Lifestyle blog with Slade Dandridge
Michael Phelps inspired me to shave my whole body.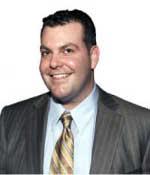 If you are a man and you have never experienced the fantastic smoothness of a completely shaven body, you are missing out on one of life's great pleasures.

When I watched the Olympics I noticed along with everyone else how fast Michael Phelps was. But when the cameras zoomed in on his skin, I began to notice something different. I saw something that we don't often see when looking at male athletes. This was the first time in my life I noticed how the skin of a world champion looked. My Sony 60" high definition TV seemed to show every moist and supple pore of Michael's skin. It was breathtaking.

After seeing a few of Michael Phelps' races, I began to feel compelled to treat myself to the privilege of hairlessness. I wondered if I could also exist with such a smooth outer layer. I spent several hours in the bathroom working on the new me. I shaved my body from neck to toe. The exhilaration I felt during the process was indescribable. Perhaps it is the same feeling a butterfly feels when it climbs out of the crusty old pupa revealing it's beautiful new wings.

I'm not embarrassed to admit I spent the next several hours nude in my apartment celebrating the smooth new me. I honored and protected my new smoothness by liberally coating my body a quality moisturizing lotion containing organic aloe and vitamin E. For those slightly dryer areas I applied a touch of sunflower oil. Wow. If you could feel my body, I believe you would agree the results have been very rewarding.

Being a highly successful magazine columnist I have had the opportunity to experience most of life's greatest pleasures. Unfortunately, many less successful people frankly don't have access to the experiences I have enjoyed. But take it from me, shaving you entire body will be worth it. You don't have to be a highly successful magazine columnist to treat yourself in this way. You may not be able to afford the same cutting-edge skin care products as me you can still experience a thrilling level of smoothness unlike you have ever felt before.

Michael Phelps was my inspiration. Let me be your inspiration. Shed the pupa and emerge as a beautiful new butterfly.
Parties, concerts, nightlife, benefits, art, wine, sports, theater, and more.
Sunday Jan 26
Pedaling for Paws
Sunday Jan 26
Cincinnati Travel, Sports & Boat Show
Saturday Feb 1
Winter Bonanza 2
More Events»