our breathtaking newsletter
Weekly gloriousness sent to your inbox.
Saturday, May 26th - 1:00 PM-1:00 PM

DERF Happy Hour
Keep checking back here to find out where the next DERF Happy Hour will be!
Lifestyle blog with Slade Dandridge
My taste is so sophisticated I hate everything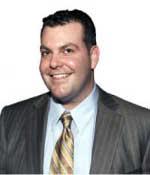 By Slade Dandridge, DERF Editorial Blogger

I don't think I am bragging when I say I have very sophisticated taste in all areas of life. Many people have pointed out that my taste is impeccable. Although I am proud to be so tasteful, there is one major disadvantage. Being so tasteful makes me hate almost everything. I am generally miserable because no matter where I go I feel I am surrounded by miserable tastelessness.

Everywhere I turn I see tasteless mediocrity. I hate all bands. I hate all music. I detest everyone's clothes. If I saw your home I would probably consider it laughable. Other people's food, pets, and artwork all make me gag. Everything I have is far superior to everything everyone else has.

But sadly my taste is so sophisticated that I hate all of my own stuff too. My stuff is simply not good enough for me. I hate virtually everything I own. My wine collection is superior but not good enough to satisfy my exquisite palette. My music collection soars above everyone else's but it pales compared to the music I should have. Oil Sheiks and CEOs would kill to have a car like mine but to me it's an embarrassing bucket of bolts not worthy of my greatness.

I even hate highly sophisticated and tasteful people because they are generally arrogant and condescending....and not in a good way like me.

This is a state of torture I live in. I alone carry this burden of greatness. My burden isolates me from the world. I have tried to fit in with the little guy by ratcheting down my standards but it is pointless. I hate everything and I hate that I hate everything.

My feelings about this blog? This is one thing that is hard to hate because it is so superior to any other blog. However, I could do so much better. It really is not worthy of my greatness. Even though I have many fans that hang on every word, my talents are not being fully utilized.

I hate even my own taste. If there is a saving grace, perhaps it is that hating one's own taste is the true measure of being truly sophisticated. I shall take comfort in that.
Parties, concerts, nightlife, benefits, art, wine, sports, theater, and more.
Friday May 25
Cincy Fringe Festival
Saturday May 26
Taste of Cincinnati
Friday Jun 1
Bunbury Music Festival
More Events»