our breathtaking newsletter
Weekly gloriousness sent to your inbox.
Monday, April 6th - 1:00 PM-1:00 PM

DERF Happy Hour
Keep checking back here to find out where the next DERF Happy Hour will be!
Lifestyle blog with Slade Dandridge
I feared I was in for a bad haircut when the Supercuts girl smelled like gin.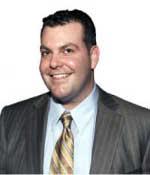 By Slade Dandridge, Derf Editorial Blogger

Even though I am a highly successful and popular magazine blogger/columnist, I am not overly picky about where I get my hair cut. I find that it looks pretty good no matter who cuts it so I tend to go wherever is closest to where I am at the moment. Whether I go to an expensive salon or low cost barber, the result is always excellent.

But for the first time ever I became genuinely concerned about my hair cut recently when I sat in the chair of Theresa, a Supercuts employee who smelled like she had been drinking gin for three days straight. I am very familiar with that smell because of my mother who probably has a distillery at the Beefeater Gin company named after her. Understandably I became a bit nervous about not only my haircut but also my personal safety regarding cutting implements, etc.

As Theresa my Supercuts stylist began her work I couldn't help but notice her motion was steady, confident, and surprisingly fluid. She attended to each phase of the cut with perfect precision. She never hesitated or faltered. She also made just the right amount of friendly small talk. She was neither aloof nor overly inquisitive. I would categorize Theresa as an excellent conversationalist.

As she finished the cut I noticed, despite the pervasive stench of gin, this was absolutely the best hair cut I have ever gotten. Theresa gave me a mirror to look at the back of my head and that too was cut as perfectly as the rest of the cut. She applied the perfect amount of medium viscosity gel that put the finishing touch on an already perfect cut. Her work was absolutely flawless.

It was hard to believe but in the world of haircuts I had finally found my home. Never again would I allow anyone else to cut my hair. In my head I told myself that Theresa was my new hair girl. It felt good to finally have a hair girl.

There was only one problem. What if Theresa isn't adequately steeped in gin the next time I get my hair cut? What if she rushes to work and doesn't have time to knock back a few before I sit in her chair? That would be a disaster. So the next time I visited Theresa I brought a fifth of Beefeater Gin with me as a gift. I secretly handed it to her under my smock. She accepted it graciously. She placed it in a drawer and I noticed inside the drawer at least a dozen other bottles of gin with bows on them. Obviously they were all given to Theresa as gifts. Apparently I wasn't the only customer who wanted to make sure Theresa was always in the right condition to give the perfect haircut.
Parties, concerts, nightlife, benefits, art, wine, sports, theater, and more.
Monday Apr 6
Opening Day and Findlay Market Parade
Wednesday Apr 8
Cincinnati Flower Show
Thursday Apr 9
Tunes & Blooms FREE concert series
More Events»