our breathtaking newsletter
Weekly gloriousness sent to your inbox.
Thursday, April 2nd - 6:00 PM-8:30 PM

DERF Happy Hour
Keep checking back here to find out where the next DERF Happy Hour will be!
Lifestyle blog with Slade Dandridge
Remind me never to date another woman who suggests I explore male enhancement options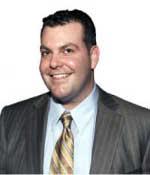 By Slade Dandridge, Derf Editorialist

As a successful magazine columnist/blogger I tend to go on a lot of dates. Like a successful athlete or business professional, there is no shortage of available women for me to date. The most difficult part for me is not getting dates but deciding who to date. Often it is necessary for the other writers and bloggers here at Derf to help me sort through numerous dating candidates so I can set up my weekly dating itinerary. We have dedicated a special area of our offices where we store cardboard boxes filled with emails I receive from local women who inquire about dating me. Please understand I am certainly not explaining this to brag but rather to reveal how life can be for a highly successful columnist/blogger.

So far in 2008 I have dated several hundred wonderful women but I have noticed a disturbing trend that is beginning to develop. Admittedly I care a lot about my physical, emotional, and intellectual states and I do everything possible to make sure I am always in top form. Therefore I have almost no improvement areas to work on. I understand that being so close to perfection can be threatening to a lot of women. I believe this is why so many women seem to make it their personal challenge to suggest improvement areas for me. I believe many women like the idea of making me even more perfect than I already am. I am open-minded enough to accept constructive criticism from anyone but what disturbs me is the number of women who have suggested I explore male enhancement options. I feel this crosses the line when it comes to providing personal feedback.

I have taken my measurements and done the research. I know that I am exactly 12% below the average male size. Is this really so bad? When you consider all of my other above average traits, I feel like this is a small compromise. So from this point forward any woman who makes this suggestion will not get another date with me. I am officially closing the door to suggestions about male enhancement. If you would like to go on a date with me then understand right now I am below the average male size and if that's not good enough for you then go find a man in the adult film industry. I'm betting he won't be a highly successful columnist/blogger who can afford to own a Toyota Camry and live in a two bedroom apartment with a dishwasher in the affluent Kenwood/Madeira area.
Parties, concerts, nightlife, benefits, art, wine, sports, theater, and more.
Thursday Apr 2
Tunes & Blooms FREE concert series
Monday Apr 6
Opening Day and Findlay Market Parade
Wednesday Apr 8
Cincinnati Flower Show
More Events»