our breathtaking newsletter
Weekly gloriousness sent to your inbox.
Sunday, January 26th - 11:00 AM-5:00 PM

DERF Happy Hour
Keep checking back here to find out where the next DERF Happy Hour will be!
Lifestyle blog with Slade Dandridge
That song, Promiscuous Girl, totally reminds me of my mom.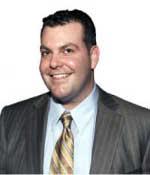 By Slade Dandridge, Derf Editorialist

My Mom has probably never heard the song by Nelly Furtado and of course I would never tell her this but that song totally reminds me of her. I can't say every line in the song reminds me of her but there are definitely several lines that almost seem like they're written about her.

Don't take this the wrong way but from what I've heard my Mom was definitely a little bit of a tart when I was growing up. I'm not trying to be disrespectful toward my Mother but I want to make sure I give an accurate depiction here. You see, as an adult I constantly hear new stories about my Mom's promiscuity. There's always a story about some guy on our street she hooked up with or one of my teachers she bedded down in order to help me get a better grade.

I don't know if my Dad knew about all this promiscuous activity on my Mom's part because from what I understand he wasn't exactly winning any fidelity awards either. But for every story I've heard about my Dad, I've heard 10 about my Mom. I guess she really got around.

When I was a kid I thought the mailman helped all the mothers on the street open their mail in the bedroom. That seemed normal to me. And then there were the parent-teacher conferences always being held at our house instead of at the school...one teacher at a time. I always wondered why only the male teachers showed up. Some of them weren't even my teachers. There was also Ms. Stevens, the Girls Basketball Coach who came over once in a while for a parent-teacher conference.

There's a line in the song that goes, "You expect me to just let you hit it. But will you still respect me if you get it." Unfortunately I don't think my Mom said anything like that to very many men. But she's still my Mom and I love her. Even though she was at the least hugely promiscuous and some might say even a little slutty, I don't hold it against her. She was still a good Mom.

I guess it's a good thing that I am reminded of my Mom every time I hear that song. It's good to have songs that remind us of people we love.
Parties, concerts, nightlife, benefits, art, wine, sports, theater, and more.
Sunday Jan 26
Pedaling for Paws
Sunday Jan 26
Cincinnati Travel, Sports & Boat Show
Saturday Feb 1
Winter Bonanza 2
More Events»