our breathtaking newsletter
Weekly gloriousness sent to your inbox.
Saturday, May 26th - 1:00 PM-1:00 PM

DERF Happy Hour
Keep checking back here to find out where the next DERF Happy Hour will be!
Lifestyle blog with Slade Dandridge
It ain't easy being a sex symbol in this town.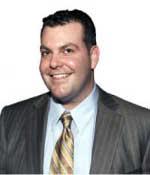 By Slade Dandridge, DERF Editorialist

It's true, I have learned first-hand the demands of being a sex symbol in this town can be overwhelming. Since my column has skyrocketed in popularity, I have experienced lot of new pressures but the biggest of all is my new sex symbol status.

I didn't sign up for this. All I wanted was a salary in the highest tax bracket and recognition of my talent for providing immense yet sensitive insights to millions of people through my column. Of course I got those things. But I also got the unwitting distinction of being this town's official sex symbol.

Everywhere I go women want to be with me. I have virtually no privacy. From the moment I wake up in the morning there are women parked in front of my house in Oakley trying to get a glimpse of me. They follow me all day long. They pick up my check in restaurants. They send me drinks in bars. They send countless gifts to my home. The women I work with at DERF constantly leave little mementos of their affection in my cubicle. It's all very distracting.

I want to express to all the women of Cincinnati that although I love women I need my privacy. I know I am extremely attractive and almost irresistible. But if you care about me please try to respect my privacy. Try to resist every temptation to approach me in public.

I just can't take it anymore.
Parties, concerts, nightlife, benefits, art, wine, sports, theater, and more.
Friday May 25
Cincy Fringe Festival
Saturday May 26
Taste of Cincinnati
Friday Jun 1
Bunbury Music Festival
More Events»