our breathtaking newsletter
Weekly gloriousness sent to your inbox.
Monday, April 6th - 1:00 PM-1:00 PM

DERF Happy Hour
Keep checking back here to find out where the next DERF Happy Hour will be!
Lifestyle blog with Slade Dandridge
There's nothing like a romantic getaway weekend in a rented PODS container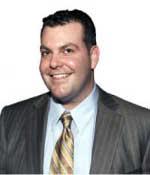 By Slade Dandridge, DERF Lifestyle Columnist

The pressures of working for one of the most popular magazines in the certain parts of Oakley is brutal. As a highly successful magazine columnist, the expectations of me are always intense. My fans demand that I deliver something profound every week. I am not exaggerating when I say my column is the sanity lifeline for countless people. I know this because last week one of my fans approached me when I was shopping at a department store where and said, "Mr. Dandridge your column is a sanity lifeline for me and countless other people."

I take this responsibility very seriously so it is important that I also take time for relaxation and renewal. So last weekend I had a PODS container delivered to my driveway so my girl and I would have a special place to spend a romantic getaway weekend together. Originally I promised to surprise her with a trip out of town to a spa in Arizona or something like that. Her only requests were that we go to a warm location with access to a spa facility. She was really looking forward to this trip. But the night before we scheduled to leave I realized I had forgotten to plan anything so I knew I had to come up with a really special alternate plan.

I called her at work and told her I had good news and bad news. I explained the bad news was that I forgot to plan our vacation because I was so busy writing everyone's sanity lifeline. But then I gave her the good news. I explained the PODS container had just arrived and we had it for the whole weekend! I could tell she was really excited because she didn't say anything on the phone. She was literally speechless.

Before she arrived home I moved our mattress out to the PODS container and sprinkled romantic rose petals throughout the container. I also sprayed a little Febreze because it smelled a little like fresh mulch. It was probably rented previously by a landscaping company. No problem. By the time I was finished it smelled like a spa in Arizona might smell. Trust me guys - women appreciate it when a men go to this much trouble on their behalf.
When my girl arrived at the house she sat in the car on the street and gazed at the PODS container for a several seconds. She seemed mesmerized. I stood proudly next the container and said, "Honey, introducing our romantic weekend getaway! Can I escort my beautiful lady onto the premises?" Just then her emotions began to overwhelm her. I saw tears of happiness glistening in the sunlight. I think the reason she drove away was because she was overwhelmed by loving feelings and she needed to be alone to regain her emotional balance.
Several hours later when I still hadn't heard from her I figured she was probably busy shopping for something romantic to wear for our weekend getaway. It was also possible she was buying me a wonderful gift to pay me back for my loving gesture of renting the PODS container. I decided rather than let the PODS container go to waste while she was away, I would start sending time in the container while I waited for her. It turned out I spent the night and the whole next day and the next night really enjoying the container by myself. It was very peaceful. Sometimes the mulch smell would begin to irritate my allergies but I kept it under control with Febreze.

That was three months ago and I still haven't heard from my girl. I emailed her some pictures of me in that PODS container so she would know what she missed. I'm not sure why she never returned but I have concluded that sometimes it is possible for a man to be too romantic. It is indeed possible for a woman to be overwhelmed by a man's genuine sensitivity. I think she's the kind of girl who needs a little less romantic intensity. I tend to go all out for my ladies and most of them appreciate that but some women simply aren't equipped to handle a man who is truly passionate and dedicated to real love.

The good news is I got so used to the PODS container that I live in it permanently now. I've given up my apartment lease and have permanently converted to PODS living. The landlord says I need to remove the container from the tenant's driveway pretty soon but hey one phone call to the PODS people and it's done!
Parties, concerts, nightlife, benefits, art, wine, sports, theater, and more.
Monday Apr 6
Opening Day and Findlay Market Parade
Wednesday Apr 8
Cincinnati Flower Show
Thursday Apr 9
Tunes & Blooms FREE concert series
More Events»