our breathtaking newsletter
Weekly gloriousness sent to your inbox.
Thursday, July 12th - 3:00 PM-9:30 PM

DERF Happy Hour
Keep checking back here to find out where the next DERF Happy Hour will be!
Lifestyle blog with Slade Dandridge
Even I need New Year's resolutions. Here are my Top 6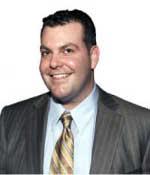 When someone reaches my personal and professional status, it can be very difficult to find improvement areas. At my level there is simply not a lot left to improve upon. But I have an astounding ability to be introspective so I have looked deep within and found six New Year's Resolutions that will make me a better person.

So here they are - the New Year's resolutions of one of the most successful magazine columnists in certain parts of Oakley.


Stop being overly giving and charitable - This is one of my biggest faults. Every day I give of myself until it hurts. Just yesterday even I took the time to say hello to a Salvation Army Santa outside Walgreen's. I didn't have any spare change smaller than a quarter on me at the time so I wasn't able to make a donation but I could tell the man got a kick out of getting the chance to say hi to me. I sensed his bell rang a little louder after that. But being this giving takes a toll on me personally. In 2009 I am committing to taking a little more time for myself.


Stop allowing my intelligence to intimidate people - Unknowingly I often intimidate the people around me with my intelligence. Whether I am sitting in a coffee shop speed reading or playing three dimensional chess, people tend to feel mentally inferior to me. This year in order to make the people around me feel a little better about themselves I am going to learn to hide my intelligence. I will do everything I can to imitate the behavior of someone with an average I.Q. who may not be a successful magazine columnist. This will take hard work but I am committed.


Understand it is OK for me to have a little crush on myself - It's not arrogant or weird in any way for me to love myself deeply. I have always had a crush on myself and I have always felt a little guilty about it. But then I realize I also love myself for feeling guilty about loving myself. I have to remind myself that I am not alone in my love for myself. There are so many aspects about me that are absolutely easy to fall in love with. Anyone who knows me or reads my successful column probably also loves the exact same things about me.


Stop obsessing on the needs of others - I am so in touch with the feelings and needs of others that I forget about myself. My powers of empathy are probably in the 99th percentile. I am so in touch with the feelings and needs of others that I forget about myself. On a daily basis the empathy I feel for others becomes an unbearable burden. I have to remember that I am only human. I understand it will be difficult to make people understand that I man not a God-like creature that can shield mankind from all suffering. But I will work hard to make everyone's expectations more realistic.


Stop making other men feel inferior at the Gym by displaying my elite skill and strength - Usually I don't even realize I am doing this. Peak conditioning comes natural to me because I passed the President's Physical Fitness Challenge in 8th grade and never looked back. Today I can routinely perform 6 complete chin-ups especially after having a Powerbar other comparable high protein snack. I understand this elite level of strength makes many men feel inferior and I promise to conduct my exercises in a more private setting.


Stop making people feel like I can read their minds with my overly-perceptive writing style - You've probably noticed at times when you read my column that my perceptions are so precise and accurate that it feels like I am writing my column for you exclusively. I understand this scares people and makes them feel like I can read their minds. It is ironic that in my effort to provide personal insight to the millions of people that read my column I have actually done too good of a job and instead created fear. I am not sure how to tone down my skills but I will work very hard to be a less perceptive columnist like you would run across in the New York Times for instance.


Parties, concerts, nightlife, benefits, art, wine, sports, theater, and more.
Thursday Jul 12
TEDxCincinnati Main Stage Event 2015: Accelerate
Friday Jul 27
Cincinnati Music Festival
Thursday Aug 2
Glier's Goettafest
More Events»