our breathtaking newsletter
Weekly gloriousness sent to your inbox.
Saturday, May 26th - 1:00 PM-1:00 PM

DERF Happy Hour
Keep checking back here to find out where the next DERF Happy Hour will be!
Lifestyle blog with Slade Dandridge
I didn't have time to give an inaugural speech this year but here's what I would have said.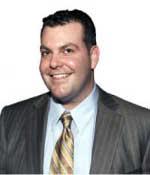 By Slade Dandridge, DERF Lifestyle Columnist/Blogger

(10-15 minute pause for audience applause after my introduction.)
My Fellow Americans,
I am honored to be here before you today to honor our next president. Like our new president I also came from humble beginnings and rose to astounding heights. I have become an influential magazine columnist revered by hundreds of people. Like the President I am also recognized almost everywhere on my street.

I've travelled all over the world including Disney World, Hilton Head, Ft. Lauderdale (twice), Anderson Township, and Cedar Point Amusement Park. (5 minute pause for applause from people from those places) I have seen how people live. I know what makes Americans tick. This is why I have the depth that enables me to write a column that connects with so many people. Just this week I spoke with a woman in Duluth who is concerned about increasing medical care costs. She was actually a Visa Call Center worker who was helping increase my credit limit and the health care thing came up during small talk. The bottom line is I felt her pain and I know we can do something about it. (5 minute pause for audience applause).

As I stand before you now I know you have already absorbed great inspiration from words but there's more! (10 minute pause for audience applause). If a simple man like me can rise to the top of his profession I know everyone in America can do the same. I encourage all of you to continue reading my weekly column. Also when you have time email it to a friend to share the words I have so carefully crafted for your benefit. (5 minute pause for audience applause).

Follow me America! I am the blogger who cares about you! I am the blogger who cares about America! My profound words help keep the children fed in North Dakota. My words help keep the heat on during those cold Montana winters. With my weekly blogs we can prevail! Yes we can!! God bless America! (30 minutes audience applause before next speaker can start).
Parties, concerts, nightlife, benefits, art, wine, sports, theater, and more.
Friday May 25
Cincy Fringe Festival
Saturday May 26
Taste of Cincinnati
Friday Jun 1
Bunbury Music Festival
More Events»