our breathtaking newsletter
Weekly gloriousness sent to your inbox.
Sunday, January 26th - 11:00 AM-5:00 PM

DERF Happy Hour
Keep checking back here to find out where the next DERF Happy Hour will be!
Lifestyle blog with Slade Dandridge
How about a big hot covered dish of Slade at your Superbowl party?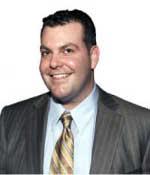 By Slade Dandridge, Derf Lifestyle Columnist/Blogger

My position in the world seems like it would be full of only glory and leisure, but I am a busy man and rarely have time to sit back and reflect on my success. There are times that I would like to push away all of the requests for interviews, advice and credit card offers. I finally gave in, and this past week I engaged in an exclusive audience with myself. I shut out the world, and did not answer the phone or the door. Word of my seclusion must have leaked out, because not many calls or knocks came my way.

The days of reflecting on my own gloriousness were, of course, glorious. I went back and read many of my old columns, hanging on each of my perfectly crafted words. I stared at myself in the mirror to get some new ideas for ways to pose my head for fans and paparazzi. It was a very productive and fulfilling time.

However, I unfortunately chose my 'Slade Time' during a crucial social planning period. My lack of contact with the world resulted in having no plans for the Superbowl. I'm sure that if I'd been available, my phone would have been ringing off the hook. Probably missed out on offers to sit in various corporate boxes for the game in Miami, or an invitation to watch the game at P-Diddy's pad in the Hamptons.

But my loss is the gain of you the reader. I am going to entertain offers to join you at your humble big game get-together.

Mind you, I am a much sought after guest at Superbowl parties. The last few years, I've gone to a party at a local condo development's clubhouse. This is a really nice complex of townhomes, ranging in price from the low 110's and going for upwards of 120 for a place with a bigger balcony. Needless to say, these were some well healed people who know how to put out a spread. I heard about their famous Superbowl parties one summer, because I also like to sneak in and use their pool.

I didn't bring any food or drink to these parties. My contribution came in relaying stories during the game about my own football experiences. I also kept the party lively by commenting on every commercial, often pointing out ways that it could be more entertaining. I also put myself in charge of staying very close to the keg, letting the party planners know when it was time to pass the hat to get some more. I'd go back again this year, but the clubhouse is closed due to mold removal.

So, think you can handle this hot covered dish of Slade at your party? Ready to hear my story about pulling the old Staten Island Ferry pass on the playground when I was in 6th grade? Want me to try and guess what the talking dog is going to say in the commercial while the commercial is on? Of course you do!

Just contact my assistant, leslie@derfmagazine.com, and she will determine if you can fit into my schedule that day. (Please don't tell her I called her my assistant. That hasn't been formally listed on her job description yet.) And please remember I enjoy a hearty light beer, and will require a ride home.
Parties, concerts, nightlife, benefits, art, wine, sports, theater, and more.
Sunday Jan 26
Pedaling for Paws
Sunday Jan 26
Cincinnati Travel, Sports & Boat Show
Saturday Feb 1
Winter Bonanza 2
More Events»