our breathtaking newsletter
Weekly gloriousness sent to your inbox.
Saturday, June 23rd - 7:30 AM-12:00 AM

DERF Happy Hour
Keep checking back here to find out where the next DERF Happy Hour will be!
Lifestyle blog with Slade Dandridge
Is the world ready for my new energy drink called POWER SLADE?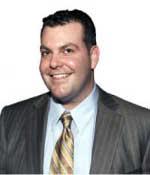 How do I spend my time when I am not being one of the most successful magazine blogger/columnists in certain parts of Oakley? I am innovator. I like to spend my time developing new products to share with the world. I have developed several new extreme sports which I plan to launch by word of mouth next year. I have also invented a walk-in machine that shaves my whole body in under 10 seconds. I am still correcting a few minor problems like how it shaved one of my nipples off last week. Other than that it's very invigorating.

But the project I am proudest of right now is my wonderful energy drink, POWER SLADE. The formula is still a secret but I can tell you it contains some of my own discarded skin cells. This is my actual DNA which I believe my fans have a real thirst for so to speak. Through a process I invented in my basement called Reverse De-Hydrational Cell Permeation, I have crafted possibly the most vibrant energy source known to man. Also each 12 ounce can of POWER SLADE contains 10 ounces of pure sugar and a hefty dose of caffeine.

Everyone that has tried POWER SLADE says they feel like a new person immediately after drinking it. My friend Ron hasn't given me his feedback yet because he passed out and was hospitalized after drinking a can of POWER SLADE a couple weeks ago. I think the doctors probably believe POWER SLADE was a higher dose of healthiness than Ron's system could tolerate all at once. It's like when an out of shape person tries to exercise too much they can become sick or injured. POWER SLADE is like exercise in a can. Hopefully soon Ron can recover from this high dose of sudden healthiness and wake from the mild coma he's still in. I am looking forward to hearing Ron's feedback about POWER SLADE. I think he will wake up feeling like a new man.

A nice unintended benefit of POWER SLADE is it cures all forms of Acid Reflux. This is wonderful news for Acid Reflex sufferers. I am very happy to announce this means POWER SLADE will be sold in stores not only in the energy drink section but also in the Acid Reflux section. Also initial tests indicate that POWER SLADE may also cure adult bedwetting. I was an adult bedwetter until I was 29 years old so I know the pain and humiliation of having to blame your girlfriend for wetting the bed every time you stay at her place.

Stop by the next DERF Happy Hour and ask about sampling a complimentary can of delicious POWER SLADE. We'll have plenty on hand.
Parties, concerts, nightlife, benefits, art, wine, sports, theater, and more.
Saturday Jun 23
Hyde Park Blast
Sunday Jun 24
Hype Park Blast
Thursday Jul 12
TEDxCincinnati Main Stage Event 2015: Accelerate
More Events»