our breathtaking newsletter
Weekly gloriousness sent to your inbox.
Sunday, January 26th - 11:00 AM-5:00 PM

DERF Happy Hour
Keep checking back here to find out where the next DERF Happy Hour will be!
Lifestyle blog with Slade Dandridge
Not all women are ready to date a highly successful man like me.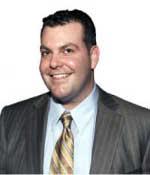 By Slade Dandridge, DERF Lifestyle Columnist/Blogger

Because I am possibly one of the top five magazine columnists in the Oakley area (probably number one between Brotherton and Marburg), I find that many women do not understand what it takes to be with a successful man.

I had a dinner date at my house last week with a lovely young woman. Let's call her....Candice Hoffstettler. Candice agreed to bring the food and wine to my house and I agreed to cook. She brought many wonderful, rare, and exotic ingredients and a very impressively priced bottle of wine. It was obvious she wanted to impress me. Just between you and I, when Candice wasn't looking I opened and poured a much cheaper bottle of wine I had purchased for a previous date who cancelled on me. I looked forward to impressing a future date with this expensive wine. Note to all my boys out there, this is a how a straight up player rolls.

As you know, being a successful columnist requires me to take career-related calls at odd hours from fans, agents, publishers, etc. This night was no different. So while I took an important career-related call, unfortunately Candice had to start cooking the salmon on the barbecue. With each career-related call, I could see Candice was becoming more annoyed. But she did a great job preparing the salad, steaming the vegetables, making the side dishes, cooking dessert, and cooking the salmon to perfection.

After she started eating I made sure to put one of my calls on hold for a moment to ask her how she was doing? I thought it was very respectful of me to check in with her and show concern for her needs. She made a rather negative comment about the taste of the wine and kept eating. I told her sometimes even the expensive bottles can go bad.

When I realized Candice was finished eating, I interrupted another call and asked if she wouldn't mind wrapping up my portion so I could have it for lunch tomorrow. She snapped at me and said, "By the way, what is that garbage smell in your backyard?" I swear if one more woman asks me that I am going to explode.

With my hand over the phone mouthpiece I told her that was from the pile where I compost rotting food. I also explained it's not a garbage smell but the aroma of conservation and earthly replenishment. Then I asked, "Don't you compost your food waste? If you start now you'll have rich and wonderful mulch in 2 to 4 years." Then I got back to my call while Candice let herself out. I sensed something was troubling her when she left. Some women are definitely threatened by successful men.

The next day I sent Candice a Facebook message to thank her for a wonderful meal. I also mentioned that the salad dressing she used was mine and I asked her if she wouldn't mind covering the cost of it since technically she agreed to buy all of the ingredients for dinner. I didn't name a specific price but said a couple bucks should cover it. I think that was reasonable. I haven't heard back from her yet but I don't think she checks Facebook every day.

What did I learn from this date? Some women like Candice Hoffstettler simply aren't ready for the big time. Ladies the bottomline is you need to make a few simple sacrifices if you want to date a man who's going places and who understands the complexities of making high quality mulch.
Parties, concerts, nightlife, benefits, art, wine, sports, theater, and more.
Sunday Jan 26
Pedaling for Paws
Sunday Jan 26
Cincinnati Travel, Sports & Boat Show
Saturday Feb 1
Winter Bonanza 2
More Events»