our breathtaking newsletter
Weekly gloriousness sent to your inbox.
Saturday, June 23rd - 7:30 AM-12:00 AM

DERF Happy Hour
Keep checking back here to find out where the next DERF Happy Hour will be!
Lifestyle blog with Slade Dandridge
Maybe Jennifer Aniston needs to shove a little Slade in Brangelina's face!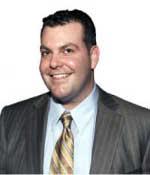 By Slade Dandridge, DERF Lifestyle Columnist

I often look beyond the Greater Oakley to other areas of the world that could be improved my gifted insight, generosity, and intellect. After doing some heavy reading this week, I discovered in very prestigious publication that Brad Pitt and Jennifer Aniston had some relationship issues, broke up, and are still at odds. At the center of the battle is Angelina Jolie, who, according to my research, is some sort of actress. While Brad and Jennifer were together, she apparently wrestled Brad away using her beauty and feminine charm.

Several friends and associates seemed shocked that I am just now discovering this but I was perhaps a bit too wrapped up in local matters that require my skills as a highly successful magazine columnist.

Jennifer Aniston has always been a favorite of mine. Normally, I find myself drawn to women who are more of a challenge. I like the more exotic types who are out of most guy's leagues, but who are clearly within the realm of possibilities for me. Even though Jennifer is a bit on the plain-jane side for me, I still have a fondness for her.

So as a reward to Jennifer, I am offering myself as her boy toy. The best path for a jilted lady to get over a guy is to get under a hotter guy. Am I right ladies?

I say it's time to bring on Sladeiffer! She needs more than the average musician, actor, director, power-broker types she'll find in Hollywood. Those guys will do nothing but use her as eye-candy, whereas I will be the big sweet Reese's Cup on her arm to make Brangelina mad with jealousy.

Imagine the looks on Brad and Angelina's faces when Sladeiffer shows up at the next awards show or Hollywood function. I'll be dressed in almost the finest tux money can rent in Oakley. She will be sporting a tight silky dress with a very low cut back that shows off her new tattoo: a perfect portrait of her devoted Slade on her lower back.

I'm not in this for the money or fame. I am in this for the revenge, sex, and greater purpose of putting things right with the world. I implore Jennifer to call me, as I tend to not like making the first move. I prefer to be pursued, and I am sure that pursuing me will be quite a turn on for her.

Ultimately, I am sure the relationship would become quickly serious. I would then have to make some hard decisions about whether or not I am willing to leave the swinging life of a single man that I have set up for myself. I would have to decide if I am ready to have Jennifer move into my Oakley home, as I have no interest in moving until my lease is up.

But I would face these tough choices, because love is never easy. But being one half of Sladeiffer would be worth it.....for both of us.
Parties, concerts, nightlife, benefits, art, wine, sports, theater, and more.
Saturday Jun 23
Hyde Park Blast
Sunday Jun 24
Hype Park Blast
Thursday Jul 12
TEDxCincinnati Main Stage Event 2015: Accelerate
More Events»